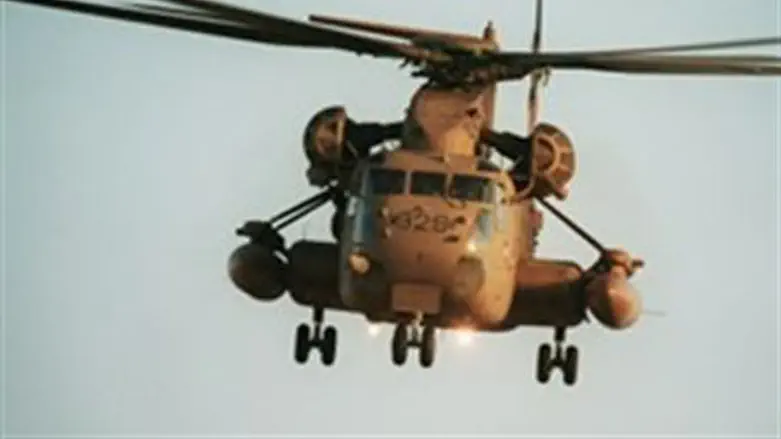 Air Force helicopters returns to skies
Israel news photo: Flash 90
Aircraft belonging to the Israeli Air Force attacked two weapon manufacturing sites in the Gaza region early Wednesday morning (Israel local time).
The IDF Spokesman said in a statement that direct hits were detected and that secondary explosions were also heard. The Israeli aircraft returned to their bases safely.
The attack came in response to Tuesday evening's rocket attack by Gaza-based terrorists, who had fired two Kassam rockets into southern Israel.
Both rockets landed in the Sdot Negev Regional Council area, with one rocket causing light damage to a house in a local kibbutz. The second rocket landed in an open area.
A short time later, a mortar shell fired by terrorists from the Gaza region landed and exploded in an open area near a kibbutz in the western Negev. There were no casualties or damage.
"The IDF will not tolerate any attempt to harm Israeli citizens and will continue to act decisively against any party which carries out terror against Israel," the IDF Spokesperson's statement said.
Tuesday's rocket attack was the second time in three days that terrorists in Hamas-controlled Gaza attacked Israel with rockets and mortars. On Saturday, two rockets were launched at Israel and landed south of Ashkelon. No damage or injuries were reported.
In this case as well, the Israeli Air Force retaliated and bombed a terror tunnel.