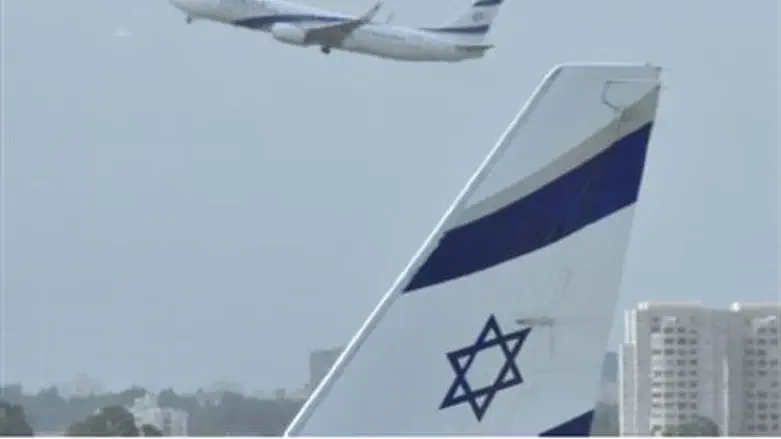 Egyptian soldier guards Rafiah crossing
Israel news photo: Flash 90
Israel's Foreign Ministry sharpened its warnings to citizens Sunday evening, telling Israelis to cancel any plans to travel to Egypt. Those who are already in the country should leave, said the ministry.
Israelis who continue to stay should monitor developments and comply with orders of the authorities. They should especially observe the curfew -- from 4:00 p.m. to 8:00 a.m. in Cairo, Alexandria and Suez -- and avoid being out in the open, the ministry said.
At present, Cairo's airport is operating normally, according to the ministry. But the Israeli Embassy was closed on Sunday, and is not expected to reopen until the security situation in the capital stabilizes.
Israeli diplomats have been instructed to stay in their homes, which are located in a relatively wealthy neighborhood in Cairo, guarded by the Egyptian army.
With the exception of looting by rioters, the weekend passed quietly, according to ministry sources.
The U.S. Embassy in Cairo, meanwhile, informed its citizens in Egypt that the State Department was making arrangements for transportation "to safehaven locations in Europe" for those who wished to leave. The government, in fact, strongly advised U.S. citizens currently in Egypt to "considering leaving as soon as they can safely do so."
Despite calls by Secretary of State Hillary Clinton to the Egyptian government to "allow peaceful protests," the warning by the Warden was more practical, and more grim.
"While demonstrations have not been directed toward Westerners, U.S. citiens are urged to remain alert to local security developments and to be vigilant regarding their personal security," warned the Bureau of Consular Affairs. "The U.S. Department of State strongly urges U.S. citizens to avoid all demonstrations, as even peaceful ones can quickly become unruly and a foreigner could become a target of harassment or worse."

U.S. citizens who wished to take advantage of the transportation were advised the flights to evacuation points would begin on Monday. Americans wanting to leave were told to contact the U.S. Department of State and Embassy Cairo by sending an email to [email protected] or by calling 1-202-501-4444.