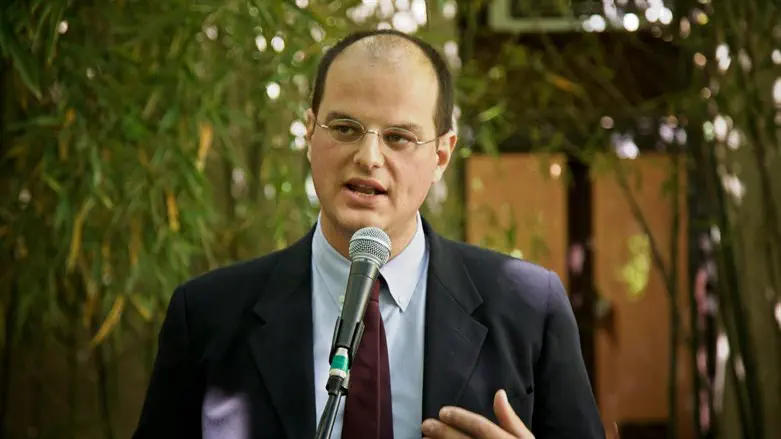 Giulio Meotti
Courtesy
The hypocrite feminists launch campaigns for "pink quotas", for "inclusive writing", for the prices of pads, for "neutral pronouns", to overcome the "patriarchy", to pass laws against those who whistle at a girl on the street, believe every claim on #MeToo - and they don't say a word about it.
"A woman was raped surrounded by her dead friends. Another had her breasts cut off and the terrorists played with them. A Holocaust survivor saw her granddaughter raped and murdered. A fourteen-year-old girl was found with her legs spread and semen on her back. She had been shot in the head. Most of the women were shot multiple times in the head. Some bodies were so badly damaged that after three days blood was still dripping. They mutilated the genitals of several women."
The Israeli police investigation into mass sexual violence by Hamas terrorists involves allegations ranging from gang rape to post-mortem mutilation. "The police are collecting evidence of sexual violence from witnesses, surveillance footage and interrogations of arrested Palestinian jihadists," says David Katz, head of the Israel Police Lahav 443 investigative unit. The investigation will last "six to eight months".
Police showed reporters a recorded interview with a female survivor of the Supernova rave party who witnessed the gang rape and murder of a woman. "They bent her over and I realized that they were raping her, one after another. Then they handed her to a man in uniform. She was alive. Standing up and bleeding from her bottom. They held her by her hair. A man held her shot in the head while he raped her, while she had her pants down."
The most important women's organizations within the United Nations failed to say anything. The United Nations Committee on the Elimination of Discrimination against Women (CEDAW) spoke amorphically about the "gender dimensions of conflict."
Even Fania Oz-Salzberger, the daughter of Amos Oz, the famous left-wing Israeli writer, wonders "where are the feminists".
I didn't expect anything from the UN, #MeToo or woke feminists.
Just two years ago, Iran was elected to the United Nations Commission on the Status of Women. Four European countries have voted in favor of ayatollahs torturing those who do not wear the headscarf.
But the farce doesn't stop there. Because not only Iran was elected to this commission. There is the China of forced abortions and sterilizations. There is Pakistan, where a thousand Christian girls and other minorities are kidnapped, raped, converted to Islam and forced into forced marriages every year. There is Mauritania, where many women are still enslaved.
For Israeli women, there are not even the crumbs of indignation, like for the gender identity of Western men.
Sexual mutilations. Gang rapes. The word "pogrom" on October 7 does not really reflect what happened. The Hamas murderers are a manifestation of Evil. But organised. And that makes it even more beastly.
But most Western media refuse to talk about it. This is why today they speak of an "ceasefire", as if there were a war between two equal parties.
Such evil must not go unpunished. Israel must continue until the last Hamas terrorist is killed or captured
Sgn the petition by clicking on the link (put it in your browser)
https://www.metoo-unlessurajew.com/