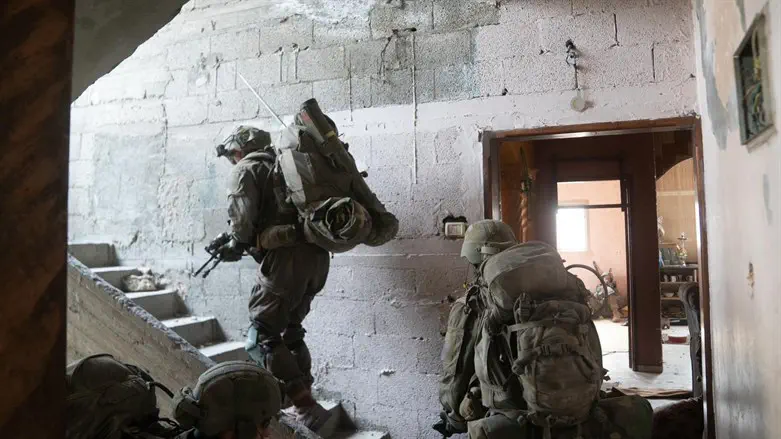 IDF forces in the Gazs
Photo: IDF
Click here to show your support
For over five weeks now, IDF soldiers have been engaged in a challenging and complex war in Gaza against the formidable terrorist groups of Hamas and Jihad. Facing imminent danger, they have left their families and children behind, volunteering to defend the State of Israel from terrorist threats.
These brave soldiers exhibit tremendous courage and resilience as they navigate extremely challenging situations. They understand the importance of their mission and are determined to prevail, protecting our homeland even under the harshest conditions. Their commitment and dedication are truly impressive, focused on safeguarding the nation and countering the threats it faces.
Upon learning of the tragic events that unfolded on October 7th, they wasted no time, shouldered their weapons, and left their families and children to embark on this perilous journey. Their mission demands readiness for any scenario and efficient response to terrorist threats to overcome them. This is an arduous, yet vital journey for our nation.
Click here to show your support
It is crucial to recognize and appreciate the profound dedication of these fighters and their families. Their sacrifice goes beyond measure, as they engage in an unrelenting battle to ensure our security. We can support them by providing moral and ethical support, expressing our gratitude, and assisting their families in any way possible, as they anxiously await their safe return.
We must stand by the IDF soldiers and their cherished families while acknowledging their invaluable contribution to this critical and perilous mission.