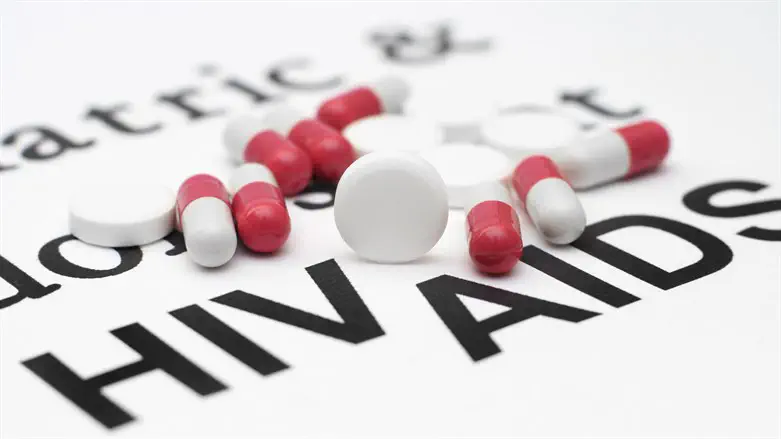 HIV/ AIDS
iStock
A study published in the journal Nature Communications has identified a new pathway that human immunodeficiency virus (HIV) uses to enter the nucleus of a healthy cell, where it can then replicate and go on to invade other cells.
The researchers, led by Aurelio Lorico, MD PhD, Professor of Pathology and interim Chief Research Officer at Touro University Nevada College of Osteopathic Medicine, also identified three proteins that are needed for the virus to carry out the invasion and have in turn synthesized molecules (potential drugs) that can target one of the proteins, potentially leading to new treatments for AIDS.
HIV infection requires the virus to enter a cell and gain access to the well-guarded nucleus in order for the viral components to be integrated into the healthy cell's DNA. But how the viruses get past the protective membrane is not well understood and is the subject of much debate.
"We have revealed a protein pathway that appears to have a direct impact on diseases, which opens up a new area for potential drug development," says Lorico.
This pathway for nuclear access was first discovered in the team's research on cancer metastasis and is likely involved in other diseases as well.
"This is an entirely new pathway and we have developed molecules (drugs) that block it," says Lorico. "Although our research is at a pre-clinical stage, it is likely that the new drugs synthesized may have therapeutic activity in AIDS, other viral diseases, and possibly metastatic cancer and other diseases where nuclear transport is involved." The team is currently looking at the pathway's role in Alzheimer's disease and metastasis of many types of cancer.
"The ground-breaking research of Dr. Lorico and his team is a testimony to the importance that Touro University gives to its mission of service to humanity. The potential therapeutic applications of this new pathway to improve patient care are immense and may help us better navigate the next pandemic," said Dr. Alan Kadish, Touro University President.
The study, HIV-1-induced nuclear invaginations mediated by VAP-A, ORP3, and Rab7 complex explain infection of activated T cells, was the result of a collaboration of researchers from Touro University Nevada College of Osteopathic Medicine, Touro College of Osteopathic Medicine in New York, researchers from the Biotechnology Center (BIOTEC) of TUD Dresden University of Technology in Germany, and researchers from Italy.