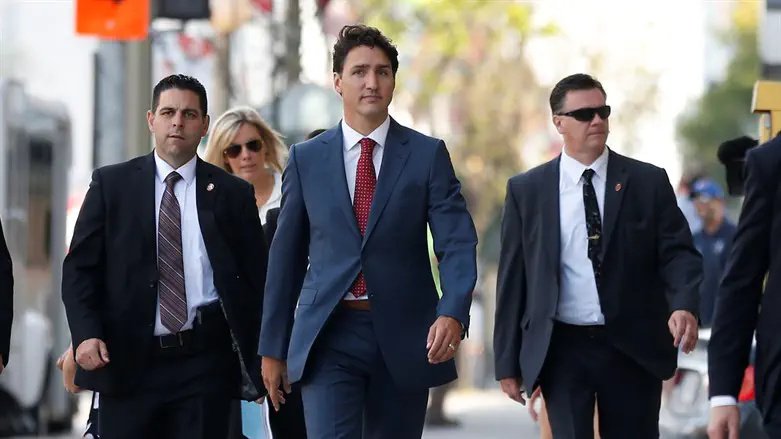 Trudeau flanked by RCMP security detail
Reuters
Canadian Prime Minister Justin Trudeau said on Monday that Canada is probing "credible allegations" that Indian agents may have had a role in the slaying of an exiled Sikh leader in June near Vancouver, AFP reports.
Trudeau told an emergency session of the parliamentary opposition that his government is "actively pursuing" evidence of a link between India and the killing of Hardeep Singh Nijjar, a Canadian citizen.
"The involvement of any foreign government in the murder of a Canadian citizen on Canadian soil is an unacceptable violation of our sovereignty," Trudeau said.
He called "in the strongest possible terms" on the Indian government to cooperate in clearing up the matter.
Nijjar, whom India had declared a wanted terrorist, was gunned down on June 18 in Surrey, a suburb of Vancouver that is home to one of the largest Sikh populations in Canada.
Nijjar advocated for the creation of an independent Sikh state to be carved out of parts of northern India and perhaps part of Pakistan. India accused him of carrying out terrorist attacks in India, a charge he denied.
Tensions between India and Canada have been simmering over the unsolved slaying as well as over Indian unhappiness over how Ottawa has handled right-wing Sikh separatists.
The tensions flared further during the G20 summit in New Delhi, which Trudeau attended.
Indian Prime Minister Narendra Modi expressed "strong concerns about continuing anti-India activities of extremist elements in Canada" during a meeting with Trudeau.
Trudeau later told media that Canada would always defend "freedom of expression, freedom of conscience and freedom of peaceful protest" while acting against hatred.