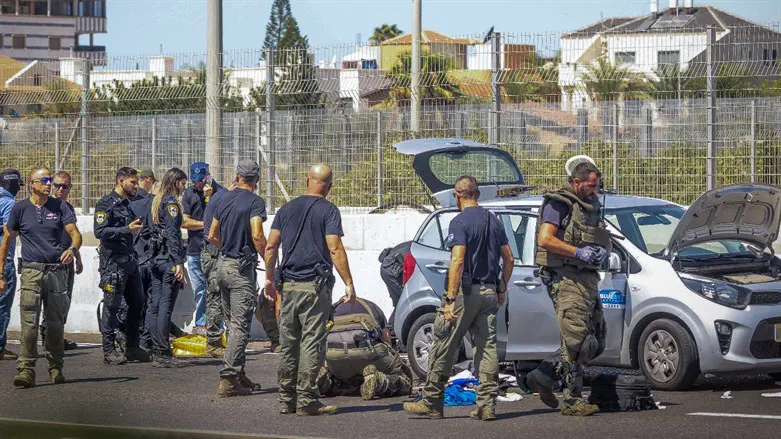 the arrest
Yossi Aloni/Flash90
An explosion occurred at the Yarkon National Park in Tel Aviv this morning (Friday). No casualties were reported in the explosion.
The initial investigation found that an explosive device was placed next to a tree in the park. A bystander heard the blast and called the police.
Security forces stopped a vehicle on Route 431 heading towards Ramla. Three occupants of the vehicle were arrested.
The Shin Bet is involved in the investigation into the incident. The detainees are suspected of plotting to carry out attacks during the Rosh Hashanah holiday, which begins tonight at sundown.
The investigation is also attempting to determine if the suspects are connected to the explosion in the nature reserve. The Shin Bet says that one of the suspects connected himself with the explosion.