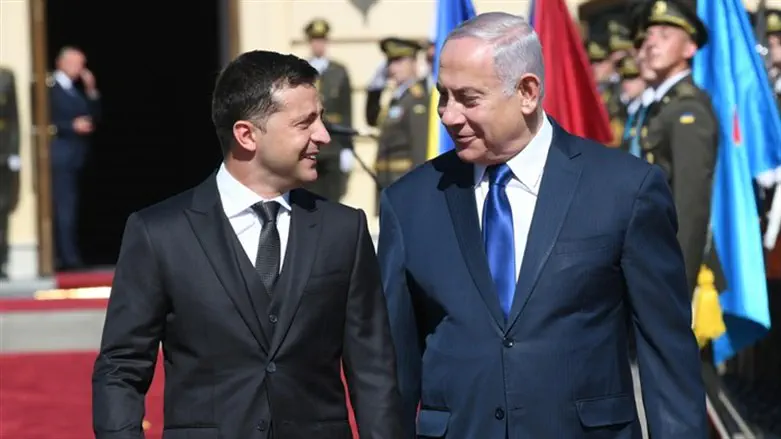 Netanyahu and Zelenskyy
Amos Ben Gershom/GPO
Ukrainian President Volodymyr Zelenskyy is expected in the coming days to talk with Prime Minister Benjamin Netanyahu, Kan News reported Wednesday evening.
The report comes after nearly a year that the two did not speak, the last being when Netanyahu won the elections.
Over the past year, the Ukrainian government criticized Israeli conduct and claimed that Israel does not do enough for Ukraine.
During the previous discussion between the two leaders, Netanyahu told Zelenskyy that he would "respectfully analyze the Ukraine issue."