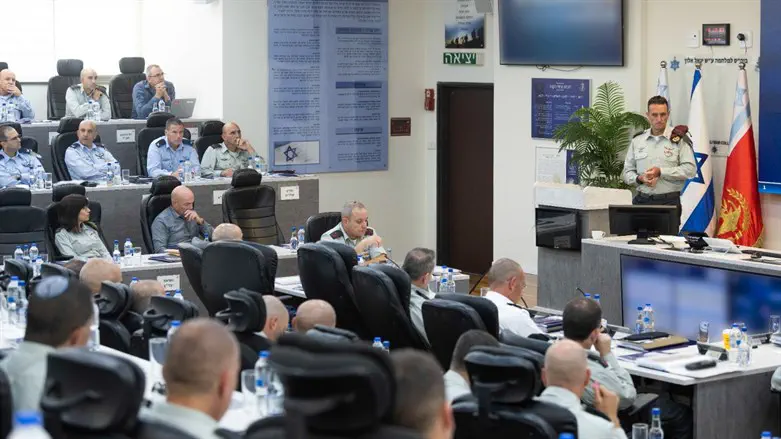 The IDF workshop
IDF spokesperson
In the next two days (Monday-Tuesday), a workshop will be held to conclude the design phase for the multi-year program, "Ma'alot", in the Camp "Moshe Dayan" (Glilot Junction). The workshop is led by the Chief of the General Staff, LTG Herzi Halevi, with the leadership of the Planning and Force Design Directorate (J8), with the participation of members of the General Staff and additional senior officials.
During the workshop, the commanders discussed the main issues of the IDF's force design and its operation with a look into the next five to ten years, including the response to the Iranian threat, the multi-arena challenge, the potential of precision-guided munition, border protection, overall strengthening, and the use of advanced technologies on the battlefield.
The results of the workshop and the insights gained from it will be processed in the coming weeks in preparation for a dedicated review day that is expected to take place at the end of the month, in which the Chief of the General Staff, LTG Herzi Halevi, will conclude the main aspects of the multi-year program "Ma'alot", which will be presented at the political level and its implementation is expected to begin in 2024.
Chief of the General Staff, LTG Herzi Halevi, said: "Today's meeting is a continuation of the design process we engaged in last year, which is based on the multi-year plans that preceded it. In a challenging national public period, in which the IDF is required to operate across all borders, the multi-year plan is the Northern Star for us. The IDF is constantly engaged in its competence and at the same time prepares for the challenges of the coming decade, our decisions today will affect the IDF of the future."