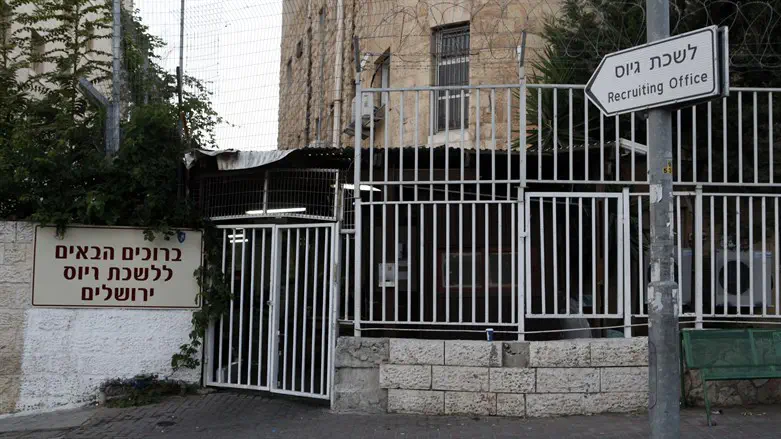 IDF recruiting office
Flash 90
In a letter distributed by young Israelis who are to be drafted into the IDF under the title "Youth against Dictatorship", they state that they do not intend to enlist in "an army that serves a dictatorship - in Israel and in the occupied territories", as reported by Channel 13 News.
According to the report, about 200 young people signed the letter in which they declared their refusal to enlist in the IDF due to the government's judicial reform plan.
The teens announced that they intend to send the letter in a week, on the first day of school, at the Herzliya High School in Tel Aviv.
One of the initiators of the letter, 17-year-old Tal Mitnik from Tel Aviv, said: "We are teenage boys and girls participating in the protest. In the last few weeks, we decided that we must do something. We must stop the judicial reform and must stop taking part in the army that serves the settlements and the occupation. We decided to use our power as draftees to protest and say that we will not be drafted."