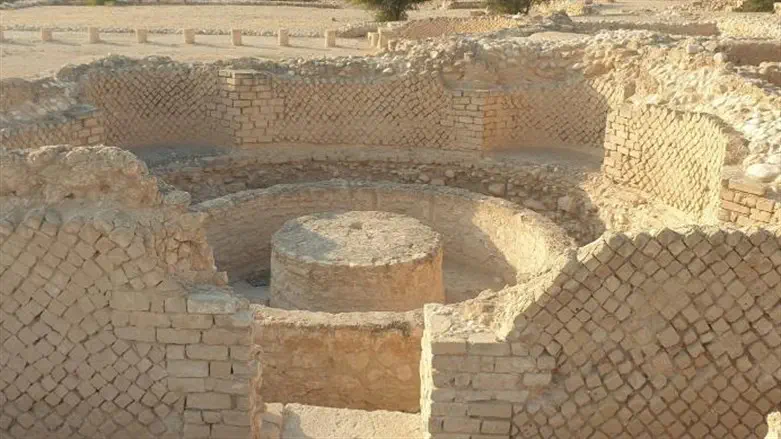 Hasmonean Palaces
Binyamin Regional Council Spokesperson
Over the past few years, the Binyamin Regional Council has been maintaining the Hasmonean Palaces site, considered a huge historical site, housing the remains of the palaces of the Hasmonean rulers.
A special development plan initiated by the Binyamin Council to promote domestic and foreign tourism to this site received Israeli government support, with an allocation of NIS 20 million for the implementation of the plan. The allocated funds will be used toward the preservation of the archeological findings at the site, access routes, and parking areas for thousands of visitors. The budget also includes shaded areas for resting and listening to explanations and for law enforcement against illegal Arab construction in the area.
The government also decided that the Ministry of Transportation will participate in the planning of pedestrian and vehicular bridges for safe and quick access to the site, which is on the outskirts of Jericho.
The Ministry of Heritage and the Civil Administration will each provide NIS 7 million, while the Ministry of Culture and Sports and the Ministry of Foreign Affairs will allocate NIS 3 million each from their budgets.
Governor Israel Ganz thanked Finance Minister Bezalel Smotrich, Foreign Minister Eli Cohen, National Security Minister Itamar Ben Gvir, Heritage Minister Amihai Eliyahu, Culture and Sports Minister Miki Zohar, Transportation Minister Miri Regev, and the Civil Administration for promoting the development and preservation of heritage sites in Binyamin, saying, "We have the tremendous privilege of preserving and developing the heritage of the Jewish People. We are the trustees for future generations. Led by the government ministers, we are successfully promoting an important plan to establish our historic hold on the Hasmonean Palaces site in order to preserve the Jewish heritage in Jericho and the legacy of the Hasmoneans. We are conserving a heritage and tourism site that will welcome visitors from around the world."