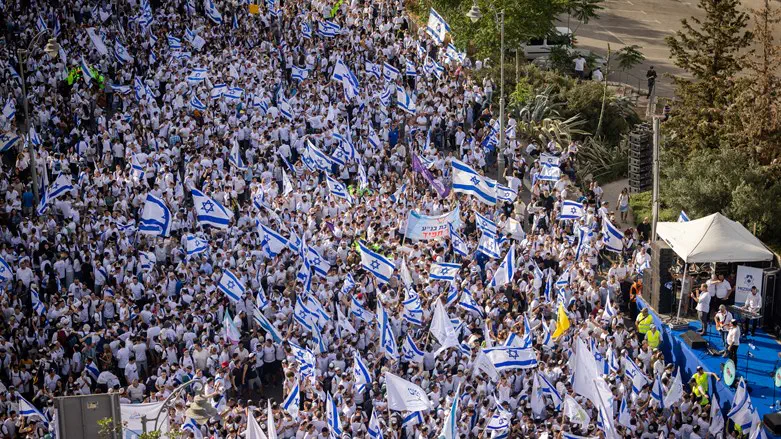 Flag March participants
Yonatan Sindel/Flash 90
The Military Advocate General filed a serious indictment against a Palestinian Arab resident of the Binyamin region who tried to launch a rocket at the Flag March which took place a few months ago on Jerusalem Day.
According to a report by Haim Goldich on Kan 11 News, the Palestinian Arab learned how to produce rockets through the Internet and, during the Flag March, tried to launch a rocket he had prepared after placing the launcher about 450 meters from the Ramot neighborhood in Jerusalem. The attempt failed.
After the failed attempt, he tried to throw out the rocket and was caught by the police and the Israel Security Agency (Shin Bet) after they recognized the mechanism and the rocket.