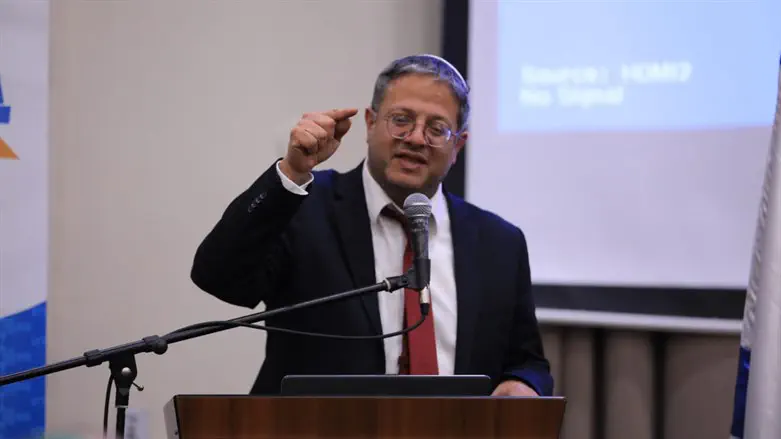 Itamar Ben-Gvir
Spokesperson
In the discussion that took place today (Sunday) at the Ministerial Committee for Legislative Matters, the draft law granting immunity to the members of the security forces submitted by the chairman of the Otzma Yehudit faction, MK Yitzhak Kreuzer, was approved, in accordance with the election promise and the coalition agreement of 'Otzma Yehudit'.
According to the bill, members of the security forces will not be held criminally responsible for neutralizing intruders and protecting IDF bases, police stations, and a variety of security locations.
The explanatory notes of the bill read: "The phenomenon of breaking into military bases, weapons depots and no-go areas has become a common phenomenon that is a significant reinforcement to terrorism and endangers public peace."
"According to data available to the army, thousands of weapons are stolen every year from the IDF, and that scope may be even more extensive. Apart from the fact that this entails a failure of gigantic proportions, the IDF does not carry out regular surveillance, and army officials were not able to track down data regarding stolen inventory prior to 2015, as well as details regarding weapons stolen before 2013."
Ben-Gvir said that, "this crucial bill is part of my overall policy as well as our election promises and the coalition agreement of the Otzma Yehudit faction." "The bill will allow broad protection for the security forces who dedicate their lives for us, removing the shackles from the hands of policemen and soldiers, providing them the ability to protect themselves and us," he added.