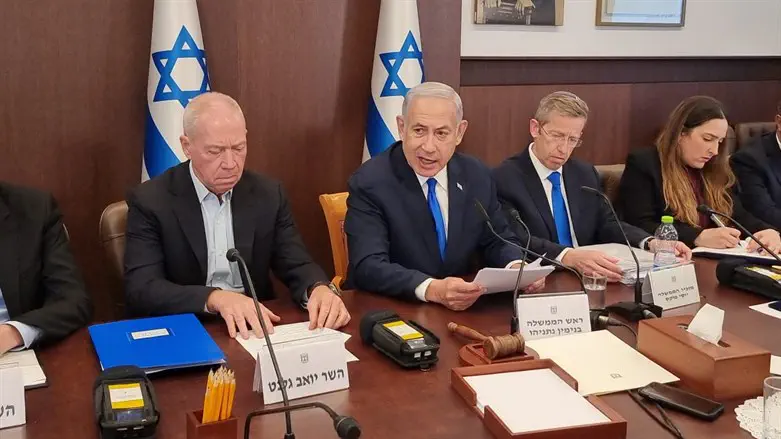 Benjamin Netanyahu
Israel National News
Israel's Diplomatic Security Cabinet voted eight to one, with one abstaining, on Sunday evening to adopt Prime Minister Netanyahu's proposal concerning strengthening the Palestinian Authority.
The proposal states: "In the absence of a change in the national assessment, Israel will act to prevent the collapse of the Palestinian Authority while demanding that it cease its anti-Israel activity in the international legal-diplomatic arena, the incitement in its media and education system, the payments to the families of terrorists and murderers, and the illegal construction in Area C."
The rest of the Prime Minister's proposals to the cabinet were accepted unanimously. According to his proposals, the security forces will continue to fight terror determinedly. The Prime Minister and Defense Minister will propose moves to stabilize the Palestinian civilian situation.
In addition, the cabinet unanimously supported the Defense Minister's statement that "the calls to refuse service severely harm Israel's security, and they must be condemned, and the security branches must be left out of politics."