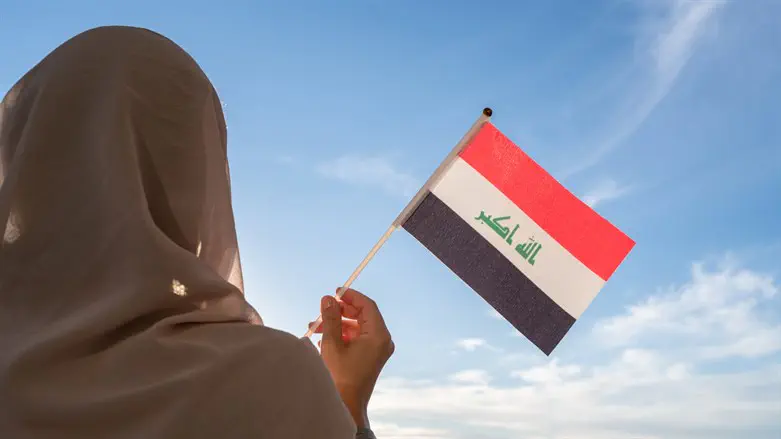 Iraq
iStock
(JNS) The abduction of Elizabeth Tsurkov is an achievement that Iran and its proxies can claim against Israel after a long streak of failures. Just recently its plot to target Israelis was thwarted in Cyprus. Israel's security agencies even managed to have the would-be perpetrator interrogated on Iranian soil.
But in Iraq, which has become Iran's backyard, such a plot was easier to carry out. Tsurkov, a Princeton scholar, was captured by the Shi'ite militia Kata'ib Hezbollah, which was formed by Iran's Quds Force. Now Iran has a bargaining chip for which it can demand a heavy Israel price.
For quite some time now, the Iranians have been warning that they will avenge a string of assassinations attributed to Israel by foreign sources, including of several figures linked to its nuclear project. The most high-ranking of those officials was Mohsen Fakhrizadeh, the chief of Iran's military nuclear endeavors.
There is one ray of hope: The United States could use its clout with Iraq's government to secure the scholar's release. After all, she was there just so she could conduct research as part of her PhD dissertation. The United States still has troops in the country and, more importantly, leverage.
One example that attests to its influence was the United States issuing a waiver that would let Iraq hand over some $2.7 billion to Iran for various utility and gas bills.
But the Iraqi government is clearly pro-Iranian today. It is composed of a Shi'ite bloc that supports Tehran, and thus, it is unlikely that Iraqi Prime Minister Mohammed Shia al-Sudani would be keen to resolve this situation at the behest of Jerusalem.
Moreover, it is doubtful that Kataib Hezbollah would obey Iraq's central government in defiance of Iran. It was set up by Abu Mahdi al-Muhandis, who was assassinated in 2020 together with then-Quds Force Commander Qassem Suleimani.
The militia's stated goal is to rid the country of American forces. Striking a deal with the Americans—and over an Israeli woman—would create problematic optics for the group holding her. Thus ultimately, the ball lies in the Iranian court. The release could hinge on what Iran gets in return.
The fact that Tsurkov has been missing for several months is not a good omen. Kata'ib Hezbollah's track record is also not encouraging. Only three years ago, Hisham al-Hashimi, a leading researcher on pro-Iranian militias, was shot to death by two armed men. Let's hope Tsurkov is spared a similar fate.
Shahar Klaiman is a Journalist at Israel Hayom.where this article was riginally published.