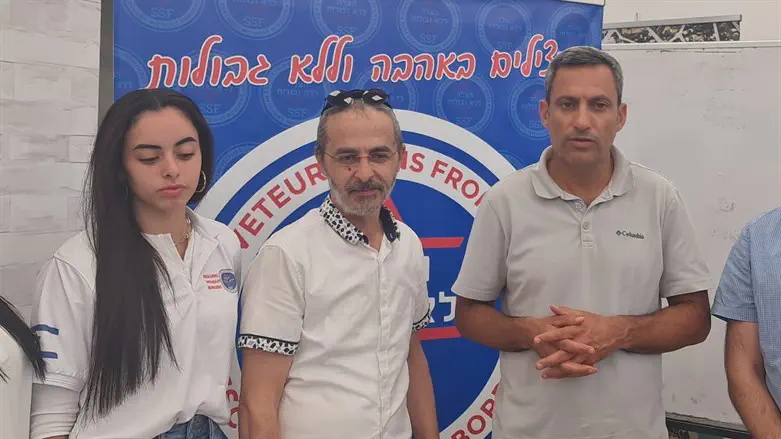 אלון דוידי ואריה לוי
צילום: הצלה יוש ללא גבולות
Members of the Rescuers Without Borders organization, together with Judea and Samaria Rescuers Without Borders interim chairman Aryeh Levi, visited the city of Sderot on Monday as part of their mission to fit and make eyeglasses for Holocaust survivors.
Mayor Alon Davidi stated: "We have a lot of collaborations with the organization, it does many professional things, tastefully, with love and dedication."
Davidi recounted how the organization already came to the city recently on a hearing aid fitting mission, "They do everything voluntarily, with the help of donors who I am obviously thankful for as well. With G-d's help, continue doing good things for the people of Israel, the state of Israel, and for us all, since I know that you don't just do good for the state of Israel, rather you do good for the world."
Aryeh spoke about the unique connection with Sderot, "We have a special 'soft spot' for Sderot. First of all, the residents, but also because of Alon Davidi, who makes Sderot much nicer."