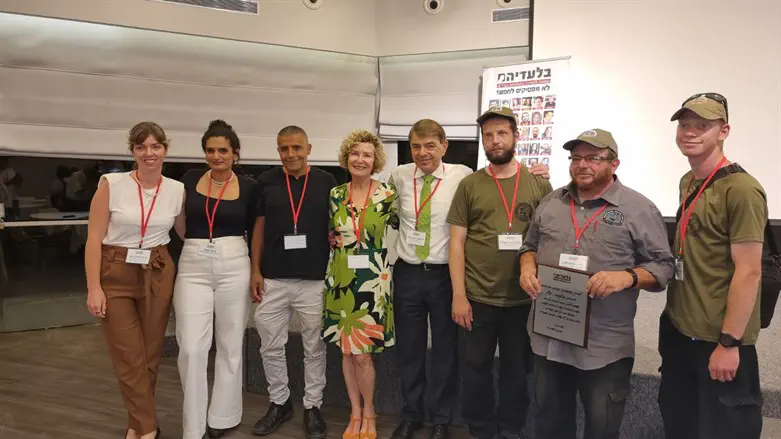 The conference in Tel Aviv
IDU
On Thursday night, the Biladayhem nonprofit to support the families of missing persons, together with the family members of dozens of missing persons who have not yet been located, held a conference in Tel Aviv.
The conference was addressed by Ariel Saad, head of the Missing Persons Unit of the Israel Police, and various experts in the field. Res. Generals Eyal Reuven and Nira Shafak gave an overview of a special bill they proposed to the Knesset which is supposed to provide assistance for the families of the missing.
In addition, the brothers of Shalom Rotban, who was found two weeks ago in Jordan, after an absence of two years, wished the other families of the missing that their loved ones will also arrive home safely and that they will not lose hope.
Varda and Shuki Minivetzky, the heads of Biladayhem, whose son Daniel went missing more than 8 years ago and has not been found to this day, gave a special certificate of appreciation to Yekutiel Ben-Yaakov, the director of the Israel Dog Unit, whose organization specializes in locating missing persons.