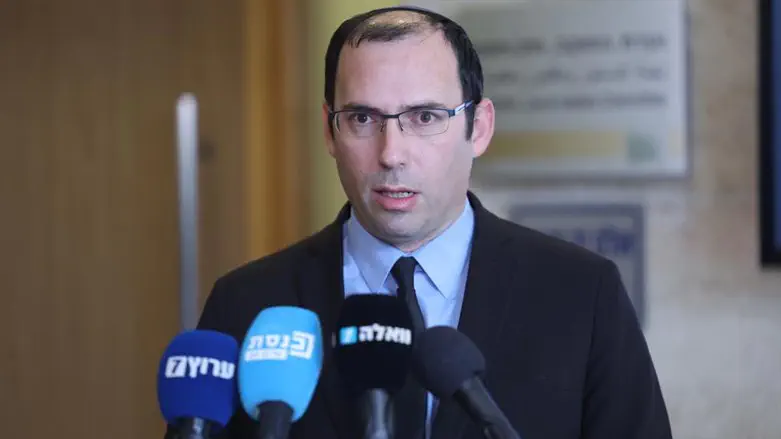 שמחה רוטמן
צילום: יונתן זינדל, פלאש 90
Under the headline "Saying Thank You to MK Simcha Rothman," hundreds of pro-judicial reform activists are expected to arrive at Ben Gurion International Airport Thursday to welcome the Chair of the Knesset's Constitution, Law and Justice Committee, MK Simcha Rothman.
The support rally, organized by the Tkuma 2023 movement, comes in response to anti-government demonstrators who intend to come to the airport to protest the MK. The movement also intends to rally at several locations along the route MK Rothman will take from the airport, at the Gimzo and Rosh Ha'ayin junctions.
Flyer advertising the rally state: "This Thursday, we will wait for Simcha Rothman and support him after he lands in Israel from an advocacy tour in the United States."
The rally comes after Rothman spent the last week in the US working to explain the necessity of judicial reform. During his visit, an incident occurred during which a protester harassed the MK, and in return, he snatched her megaphone.
Anti-reform protesters are also expected to "greet" the MK at the airport. In a flyer titled "The Rothman Returns," they state that they intend to wait for MK Rothman with megaphones at the airport and across from the Religious Zionist party headquarters in Rosh Ha'ayin, which he intends to visit upon his arrival.
This is expected to be the first pro-reform counter-protest against the Achim Laneshek group, which has been protesting in recent months against the legislation and the compromise talks at the President's residence.