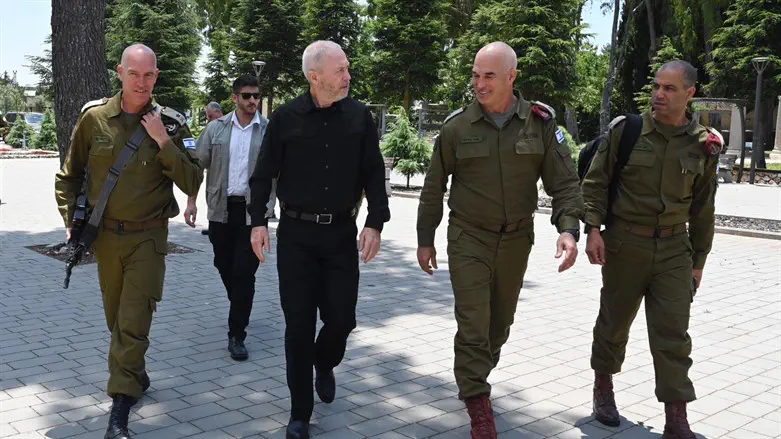 Defense Minister Gallant in he north
Ariel Hermoni/Defense Ministry
Today (Tuesday) Defense Minister Yoav Gallant conducted a visit to the IDF's Northern Command, within the framework of the "Firm Hand" military exercise. During the visit, Minister Gallant held a situation assessment together with senior IDF officials.
Minister Gallant said: "Today, I visited the IDF's Northern Command, which is central to the exercise [taking place at this time]. I would like the Israeli public to know that our troops are excellent."
"If Hezbollah will make a mistake and incite a war against Israel, we will strike them with full force," he said.
"I hear our enemies boasting about weapons they are developing. To any such development, we have an even better response - whether it be on land, in the air, or in the maritime arena, including both defensive and offensive means. We will know how to defend the citizens of Israel and how to strike our enemies if required of us," the Defense Minister concluded.