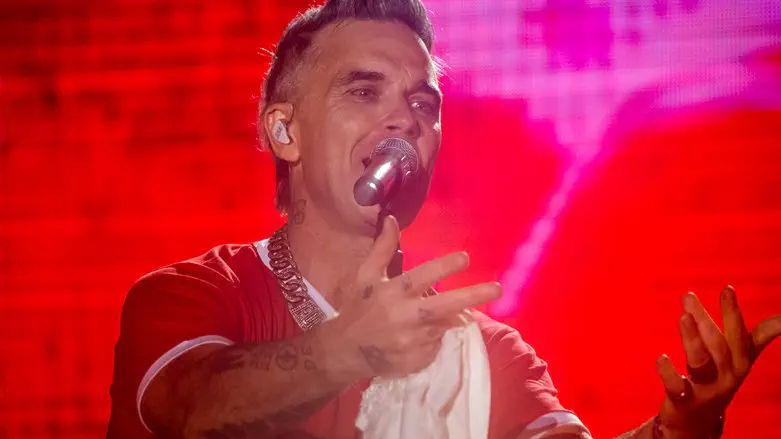 Robbie Williams
Reuters
Singer and music legend Robbie Williams took the stage at the Yarkon Park in Tel Aviv Thursday night. Thirty thousand fans packed the park to see him for the second time in Israel.
The 49-year-old Williams performed his huge hits such as "Rock DJ" and "Strong." Israeli musician Noga Erez accompanied Williams in a duet for the song "Kids."
"Tel Aviv, I love the energy tonight... I love you guys," said the musician during the show, which lasted about an hour and a half. "Come on, Balagan!" he said, using the Hebrew word for "commotion," or "uproar."
"You have something special in this country, which I don't feel in Los Angeles or London," admitted Williams. "Considering what happens with you so much, there is peace and honesty here. I know who you are, you are important to me."
Williams closed his performance with the nostalgic "Angels" that ends every performance of the British musician. The audience at Yarkon Park gave him a heartfelt sendoff.