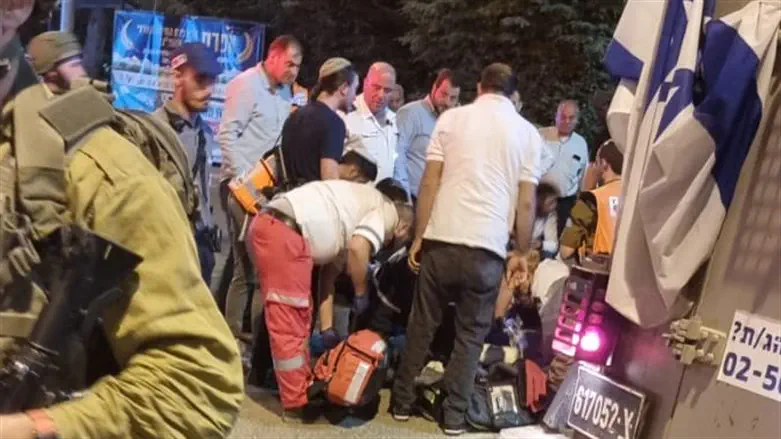 Efrat residents help resuscitate Palestinian Arab
Efrat spokesperson
A Palestinian Arab vehicle arrived on Thursday evening at the southern entrance to the town of Efrat, carrying a resident of the village of Jorat al-Sham'a, located south of Bethlehem, who had collapsed.
Within a few minutes, volunteers from around the town arrived at the scene and began to perform CPR on the Arab, with several hundred concerned Palestinian Arabs gathering around them.
Military forces who rushed to the scene discovered very quickly that prayers and hope in both Arabic and Hebrew united the sides and that there is no concern over the gathering.
After about half an hour, the medical staff from Efrat managed to stabilize the Palestinian Arab's condition and he was taken to a hospital in Jerusalem.
Efrat Mayor Oded Revivi, who also spoke with the village leaders and family members of the man, said, "This is not the first time that the people of Efrat have saved the lives of Palestinian residents. They help us and we help them and vice versa. This evening proves once again that it is possible to create neighborly relations and trust and, in the end, we are all human and just want to live. I thank the volunteers, the medical personnel and the defense establishment who knew how to mobilize to save lives and I am happy that we succeeded in the mission."