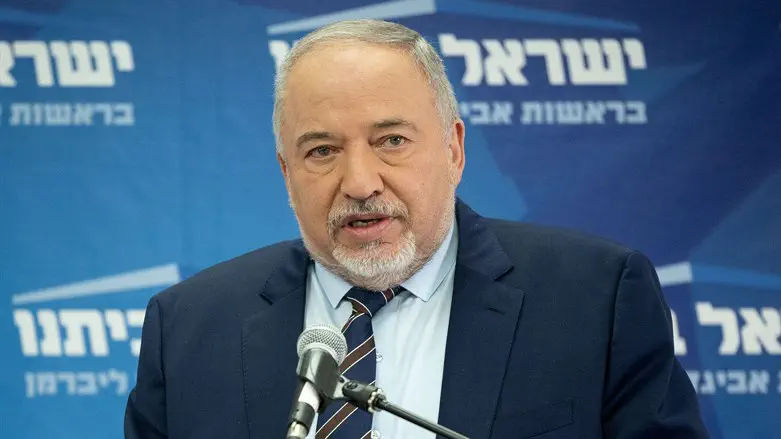 Avigdor Liberman
Yonatan Sindel/Flash 90
Yisrael Beytenu chairman MK Avigdor Liberman angered haredi members of Knesset on Wednesday, when he spoke at the Knesset and mentioned the names of great rabbis who studied non-religious subjects in addition to Torah.
"Elijah ben Shlomo Zalman, I don't know if everyone knows him, the Vilna Gaon, studied astronomy and mathematics in his free time. When he was asked why he studies these topics, he replied that it helps him understand our origins," Liberman said in his speech.
"Menachem Mendel Schneerson, the Lubavitcher Rebbe, studied at the University of Berlin and earned a doctorate, he mastered several languages and served in the US Navy as an electrical engineer and was a great rabbi. The degrees did not interfere with his spiritual education. Therefore, everything you teach is a lie," he charged.
Hebrew video:

MK Yinon Azoulay from Shas then came to the podium to speak and fired back at Liberman, "Yisrael Beytenu stood here earlier and talked about the Vilna Gaon. The ignoramus from Moldova, you have no right to talk about the Vilna Gaon. You don't know who Vilna Gaon is. You should be ashamed of yourself. When you become like Maimonides, you will be able to preach to us. Who are you? Who are you to preach to us? You stand here all day and incite."
Yisrael Beytenu later responded to Azoulay and said, "The racism and hatred spread by Shas is intolerable. You have no ownership of Judaism."
Hebrew video: