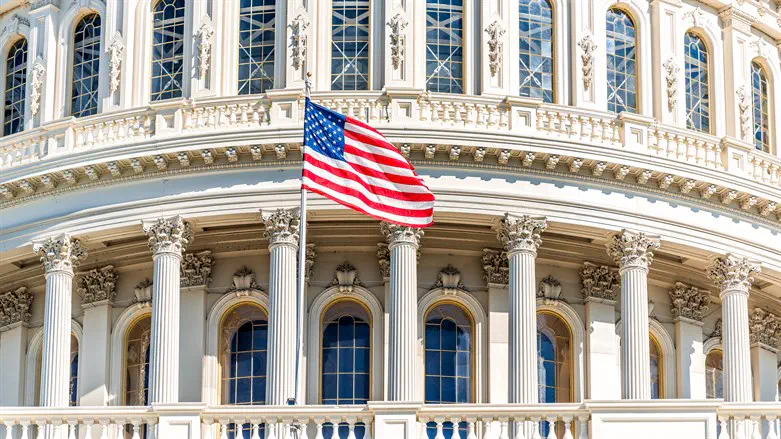 Capitol building
iStock
The House of Representatives voted on Wednesday night to pass the debt ceiling legislation negotiated by House Speaker Kevin McCarthy and US President Joe Biden.
The vote was 314 to 117 with 149 Republicans joining 165 Democrats, according to NBC News. The bill will now head to the Senate.
The bill would extend the debt limit for two years alongside a two-year budget agreement if signed into law. It is the culmination of months of political warfare and weeks of frenzied negotiations between the two parties that finally broke a lengthy stalemate over the issue.
The McCarthy-Biden deal overcame heavy criticism from Republican hard-liners, who argued that its spending cuts and conservative provisions are too weak. It also faced opposition from Democrats, who criticized the added work requirements and non-defense spending cuts negotiated by the two men.
"You are getting so many wins for the American people in this bill," McCarthy said, hailing it as a measure that "moves us in the right direction" fiscally.
The bill needs 60 votes in the Senate before it can get to Biden's desk for signature. Senate Majority Leader Chuck Schumer and Minority Leader Mitch McConnell have both endorsed it and called for speedy passage.
Biden took to Twitter to welcome the approval of the bill in the House.
"Tonight, the House took a critical step forward to prevent a first-ever default and protect our country's hard-earned and historic economic recovery."
"I have been clear that the only path forward is a bipartisan compromise that can earn the support of both parties. This agreement meets that test."
"I urge the Senate to pass it as quickly as possible so that I can sign it into law, and our country can continue building the strongest economy in the world," wrote Biden.
The White House has urged passage of the bill as the US nears Monday's deadline to act or risk an economically catastrophic default on the nation's debt.