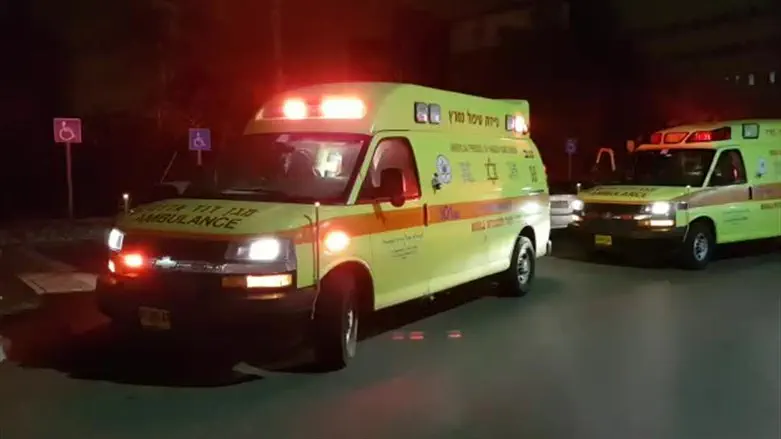 Ambulance
Magen David Adom
An incident of car theft, which went wrong in Holon on Wednesday evening, is believed to have led to the death of a 60-year-old motorcyclist: Police arrested two suspected car thieves on suspicion of hitting the motorcyclist during the police pursuit of them.
During the pursuit of the suspects, they hit a police vehicle with their vehicle and began to flee the scene as the officers fired at them.
The suspects, as they fled, ran over a 60-year-old motorcyclist who suffered critical injuries. Magen David Adom teams of paramedics performed CPR on him but were ultimately forced to pronounce him dead.
The police officers, who managed to locate the suspects, detained them for questioning.