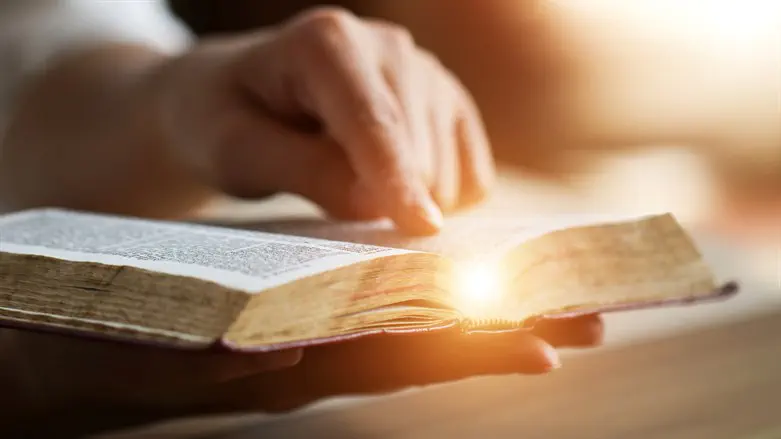 The Bible
iStock
11-year-old Mira Husaisi won second place in the Bible competition, which was held this week in honor of Jerusalem Education Week. Unlike most of the other competitors she faced, Mira, who resides with her family in the capital, is not Jewish but a Druze, originally from the town of Daliyat al-Karmel in northern Israel.
"I wanted to participate in the Bible competition to learn about the culture surrounding me. The preparations for the competition were exhausting." Mira told Channel 12.
"I prepared a lot using a computer, and of course, I read the Bible itself. My favorite story from the Bible was about Moses and the development of the relationship between brothers. I was especially interested to read how the people of Israel progressed, from a small family that left Canaan, and for 40 years they walked from Egypt to reach the land of Israel," she added.
"I love the Bible, to learn about a new culture and its history. When I study, I remember that the Druze culture is very close to Judaism: we believe in Jethro, who is an important prophet to the Druze, that's how I knew the story of Moses. Studying the Bible is a mixture of my roots and my surroundings."
Mira concluded that she sees a future for herself in Bible study and that she hopes one day to compete in the International Youth Bible Competition.