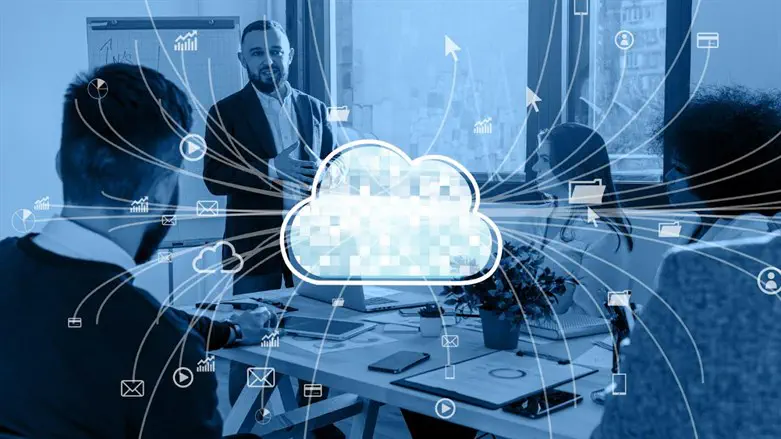 Cloud
FREEPIK
The way we live our lives highly depends on the way we use the internet. Likely, not a day goes by without us browsing some websites. But we often fail to remember that behind all this limitless information lies a very complicated infrastructure. This infrastructure is largely based on servers and cloud services. The following article will provide some information on cloud and dedicated servers in use today.
What do Cloud and Dedicated Servers Mean?
A server is a computer program or device that provides some sort of service to its user. Today, servers form the basis for almost every computer program that has connectivity to the internet, providing a multitude of different services and functionalities. Almost every internet-based company has some form of server it uses one way or another.
There are two popular types of formats in use for servers. One is a dedicated server, which means that a certain individual, organization, or company has complete control over the server itself. In contrast, the other format in use is a shared server. In a shared server, multiple organizations can use the same server environment for their needs alongside each other.
Cloud services are infrastructures used to store information on the internet. This is usually run and maintained by a 3rd party organization that specializes in cloud services. They have many different uses in today's web – based environment. A ubiquitous example of this would be an Email service. All the mail that's sent and received in an Email service is stored online.
What Are the Advantages of a Dedicated Server?
Dedicated servers have become almost a necessity for many of today's companies. Their most distinct advantage is the complete control given to the company. This means that the company can use and install any programs and applications it might need for its personal use. In contrast, shared servers are often limited by the company regarding the types of programs that can be installed.
An additional advantage of dedicated servers is their high performance. Because the server the company uses is privately owned, no other organization can overload its bandwidth. This in turn greatly increases stability and performance for the company owning it, thus greatly improving productivity. No company wants to have its services provided in a delay because of bad server performance.
Another advantage is the security aspect. A dedicated server company almost always arrives with high standards of cybersecurity. This means that your servers are greatly protected from attacks by hackers which can occasionally cause serious damage to a company's workflow and productivity. This has become ever more relevant because today many hostile groups make use of security breaches to cause damage and demand ransoms from companies.
What Are the Advantages of Cloud Service?
One of the most obvious advantages is the quickness and accessibility of required information. Cloud provides instantaneous information extraction from storage mediums, thereby increasing workflow and productivity. This also means that new ideas and deployments can be quickly implemented, with no reliance on hardware and physical infrastructure.
Another important advantage is the scalability options of cloud computing. Because cloud computing does not rely on a physical server located in a server farm, its stored information limits can be increased without the need for a significant infrastructure overhaul. Likewise, if resources are overused, then they can quickly be scaled down to save money.
Furthermore, cloud computing offers great protection against data loss. It almost always arrives with backup features and recovery options. As opposed to local data storage, which can at times be very vulnerable, online data storage has many fail-safe mechanisms that preserve the information stored within it. This can prevent many unexpected incidents, such as malware threats, hardware malfunctions, or even user errors.
Whom do Dedicated Servers Help?
Dedicated servers are often used when a large enough intake of information is being handled simultaneously. In these cases, a shared server becomes relatively slow and unresponsive because of the large traffic moving through the company's servers.
This means that midsize to large companies are amongst the primary users of dedicated servers. Often, the larger the company, the more data it sends and receives because of its many services, inventory/supply chain infrastructure, and e-commerce transactions. This has become an essential element of any serious company.
Other types of companies that use dedicated servers include: system administrators, developers, and information technology businesses. These clients often need a specifically designed environment to handle all their management systems, custom software, and software-as-a-service programs. The control a dedicated service provides makes it attractive for these types of companies.
What Should Cloud and Dedicated Servers Services Include?
Every dedicated server company, including any Israel Dedicated Server, comes with a multitude of services that have become a necessity for every customer today.
One of the most important services such a company provides is technical support. A 24/7 tech support center is crucial for any company, especially if that company operates in multiple countries. Malfunctions can take place at unexpected hours such as the middle of the night. An efficient and quick response team is critical for preventing catastrophic systems backlogs.
Dedicated server companies also come with a variety of payment options and plans. Since they often work with many different types of companies of varying sizes, these companies allow you to choose the payment plan that best fits your budget. This can save a lot of money for companies looking to expand from small-size to mid or large-level.
Conclusion
Dedicated servers and cloud computing are an absolute necessity for any company looking to grow their business. They allow you to deal with large amounts of online traffic and provide a multitude of features that ensure a smooth, glitch-less operation - saving you thousands of dollars in the process.