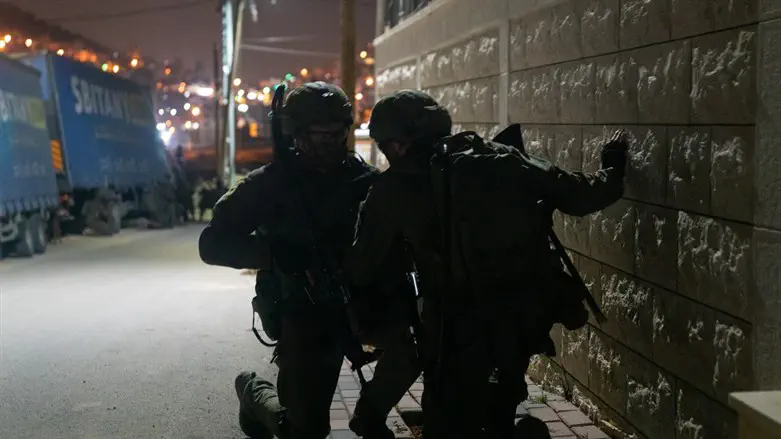 IDF soldiers (archive)
IDF Spokesperson's Unit
A shooting was carried out on Monday evening toward IDF soldiers who were operating in route defense activity on Highway 60, adjacent to the community of Kiryat Arba.
The IDF Spokesperson's Unit said that IDF soldiers responded with live fire toward the source of the shooting.
No injuries were reported, but damage was caused to an IDF ambulance.
IDF soldiers are searching the area for suspects.
Early Monday morning, Israeli security forces entered the city of Jenin, arresting six wanted terror suspects following a string of attacks across Samaria on Sunday.
During the Israeli operation, clashes broke out as Arab rioters attacked IDF troops.
Palestinian Authority-based media reported that eight rioters were shot during the clashes. One of them, identified as Ashraf Ibrahim, eventually succumbed to his wounds and was pronounced dead after being evacuated to the Al-Razi Hospital in Jenin.
Ibrahim, 37, had worked for the Palestinian General Intelligence Service prior to his death.