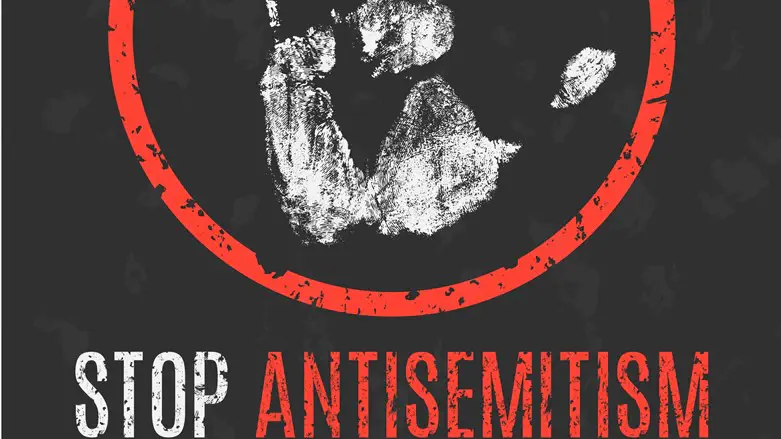 Antisemitism
iStock
The American Jewish Congress welcomed and applauded the release on Thursday of the White House National Strategy to Counter Antisemitism.
The plan involves increasing understanding and awareness of antisemitism and Jewish American heritage, improving the safety and security of Jewish communities, and reversing the normalization of antisemitism in the US.
"The Strategy acknowledges the need and calls for a whole-of-society approach to responding to antisemitism, and this demonstrates a deep understanding of the problem and the seriousness of what is needed to respond to it," the American Jewish Congress said. "We strongly commend President Biden for positioning the fight against antisemitism, the most ancient of hatreds, front and center in the Administration's priorities."
Praising the "first-of-its-kind initiative," they noted that it comes at a "pivotal moment, considering the exponential rise in antisemitic incidents and rhetoric, discrimination against Jewish students on college campuses, and the proliferation of anti-Jewish speech on social media."
They also commended the plan for including support for the IHRA working definition of antisemitism, which they noted "remains the most clear, comprehensive, and broadly accepted definition of antisemitism to date."
"In light of the pervasiveness of anti-Jewish hatred, we appreciate the fact that the Strategy highlights the government's embrace of the International Holocaust Remembrance Alliance (IHRA) working definition of antisemitism," they said.
The American Jewish Congress called for the IHRA definition to "serve as the foundational tool" in implementing the strategies asserted in the plan.
"We have stated this before: our communities can no longer afford a method of 'wait and see.' Now comes the difficult part of making sure that the valuable pillars, perspectives, and recommendations highlighted in the Strategy are successfully applied," they added.
"Towards that end, we look forward to working with the Administration on the Strategy's implementation and on making sure that we succeed in guaranteeing a safer and hate-free future for American Jews and all Americans."