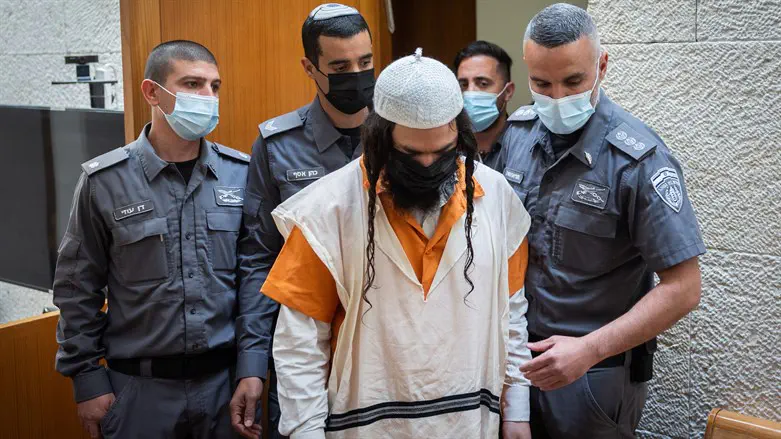 Amiram Ben Uliel
Yonatan Sindel/Flash90
Israeli National Security Minister Itamar Ben-Gvir (Otzma Yehudit) recently instructed the prison service to make the conditions of Amiram Ben-Uliel - the man convicted of killing an Arab family in a 2015 firebomb attack - and other Jewish prisoners comparable to the prison conditions of Arab security prisoners.
In keeping with Ben-Gvir's orders, prison officials provided Ben-Uliel with new clothing for the holiday of Shavuot last week.
In addition, following the minister's directive, the prison service offered Ben-Uliel several potential study partners for the holiday of Shavuot and the Sabbath which followed.
Ben-Uliel, who in 2020 was convicted of three counts of murder and two counts of attempted murder in the Duma case, refused the prison service's offers and demanded to be transferred to the prison's religious wing, a step that faced opposition from the Shin Bet.
In response to their refusal, Ben-Uliel informed the prison service that he would not accept the offered study partners.
Sources in Minister Ben-Gvir's office say that he will continue to work towards equality among all security prisoners and he does not accept discrimination in favor of Arab security prisoners.