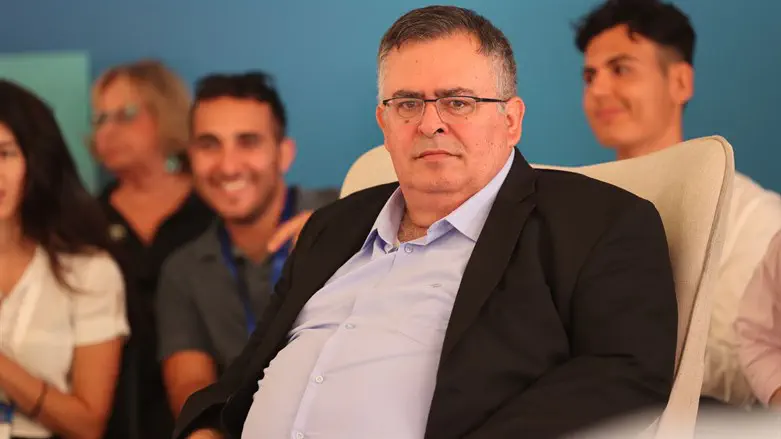 David Bitan
צילום: רונן טופלברג
The Chairman of the Knesset's Economic Committee, MK David Bitan (Likud), took aim at a fellow Likud lawmaker Sunday, blasting his pursuit of judicial reform, while predicting that Prime Minister Benjamin Netanyahu will not put the controversial plan back on the government's agenda.
Bitan, a long-time ally of the prime minister, said that Netanyahu's announcement Sunday morning regarding the establishment of a ministerial committee to combat the cost of living did not go far enough to tackle rising consumer goods prices.
"Of course, I'm glad [he made the announcement], but it's not enough. These are reforms that will take effect in a few years," Bitan told Channel 12. "We need immediate results; the government needs to expedite this matter, such as reducing VAT on food products. For immediate results, you need to put your hand in your pocket. It's not enough to say 'we'll dismantle monopolies.'"
Turning to the government's judicial reform plan, which was drafted largely by Justice Minister Yariv Levin, Bitan said Netanyahu is unlikely to bring the overhaul back onto the agenda.
"My assessment is that the reform is not coming back. They may pass something specific, but not what they had planned. Netanyahu understands the economic, security, and diplomatic implications. He has felt it himself, especially in diplomatic matters. For example, the law limiting the use of the reasonableness standard, for instance, can be passed, but to go ahead with the reform as presented—I don't believe Netanyahu will do that. Netanyahu understood that he made a mistake. He postponed this matter without a date. He doesn't want the reform as presented, only with changes."
Regarding the threat made by Justice Minister Levin to resign from the government if the legislation is not advanced, Bitan said, "Let him do what he wants. The prime minister is committed to the country; he will take the right steps. I don't think he [Levin] will rush to carry out his threats."
"The one causing harm is Yariv Levin, not me. The tactics and strategy were not right, and that's why harm was caused. Netanyahu made a mistake in this matter. People who make mistakes need to backtrack if they see it is causing harm."