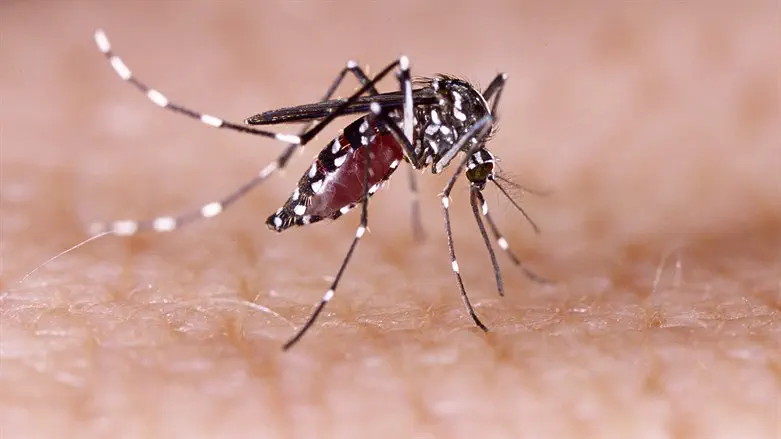 Mosquito
iStock
Mosquitos infected with West Nile Virus have been found in the Yerucham Local Council and the Ramat Hanegev Regional Council.
Israel's Environmental Protection Ministry has demanded that the councils monitor the mosquitos, and if necessary conduct proper extermination.
West Nile Virus is not unheard of in Israel, but it is not usually detected this early in the year.
While most people (80%) who are infected with West Nile Virus do not develop any symptoms, approximately one-fifth will be symptomatic. According to the Centers for Disease Control and Prevention (CDC), about 1 out of every 150 people who are infected with West Nile Virus will develop serious or fatal illness.
Symptoms can include fever, headache, body aches, joint pains, vomiting, diarrhea, and rash; complications can include encephalitis, or meningitis. Approximately 1 in every 10 people who develop severe illness affecting their central nervous system will die.