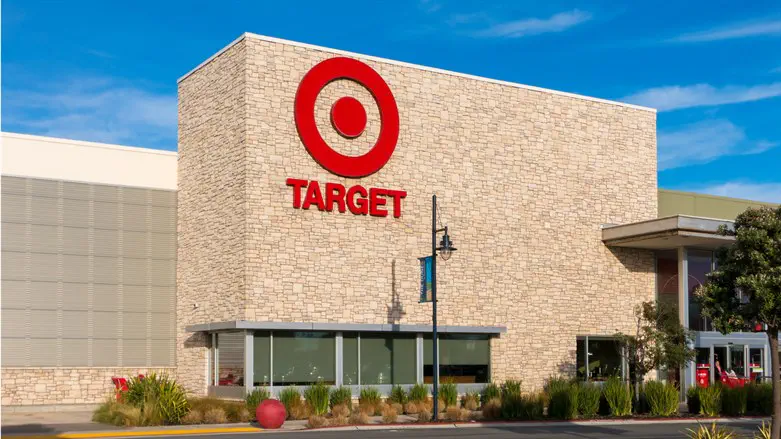 Target store
iStock
Retail giant Target is facing a major backlash, including a boycott, after it partnered with a transgender designer for a "Pride Month" collection this month.
The chain's new collection includes swimsuits and rainbow –themed clothing aimed at children, "gender fluid" mugs, a book titled Bye Bye Binary, and a selection of items created by a British designer known for slogans like "Satan respects pronouns."
The release of Target's Pride Month collection in early May came shortly after the Bud Light Dylan Mulvaney controversy, in which beer-maker Anheuser-Busch partnered with transgender internet personality Dylan Mulvaney. Bud Light's ad campaign with Mulvaney, coupled with comments by a senior company executive, sparked a backlash against the brand.
Target's Pride Month collection drew some criticism with its "tuck-friendly" swimsuits in the women's section, much of the collection of clothing, books, and home décor went unnoticed.
However, the company's decision to partner with Eric Carnell, the British designer behind Abprallen, an LGBT brand specializing in t-shirts, sweaters, bags, and badges, has drawn significant attention and sparked outrage.
Last Wednesday, Target CEO Brian Cornell touted his company's Pride Collection in an interview with Fortune.
"I think those are just good business decisions, and it's the right thing for society, and it's the great thing for our brand," Cornell said.
"The things we've done from a DEI [diversity, equity, and inclusion] standpoint, it's adding value. It's helping us drive sales, it's building greater engagement with both our teams and our guests, and those are just the right things for our business today."
According to insiders cited by Fox News, however, a number of Target locations in the southern United States have moved their Pride Collection merchandise towards the back of the store, to minimize consumer backlash.
"We were given 36 hours, told to take all of our Pride stuff, the entire section, and move it into a section that's a third the size. From the front of the store to the back of the store, you can't have anything on mannequins and no large signage," one insider said.