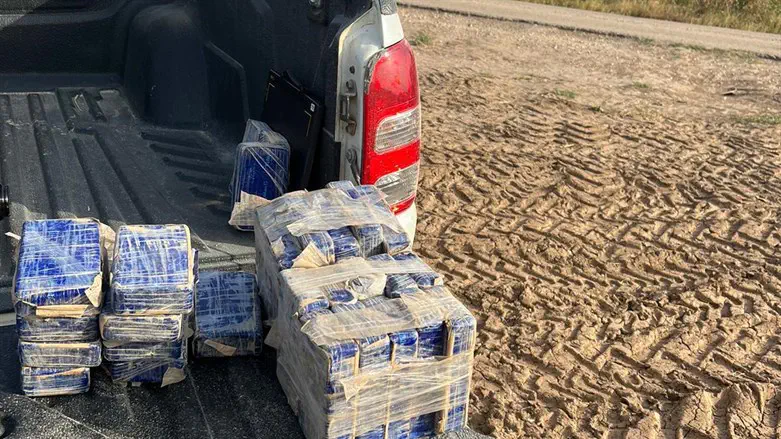 the seized drugs
IDF spokesperson
This morning (Tuesday), IDF soldiers spotted suspicious activity adjacent to the community of Hamadia.
IDF and Israel Police forces were dispatched to the scene and stopped a vehicle carrying the three suspects. During searches on their vehicle, the soldiers found and confiscated a substance suspected of being 35 kg of heroin worth approximately 18 million NIS.
The confiscated drugs and suspects were transferred to the Israel Police for further processing.