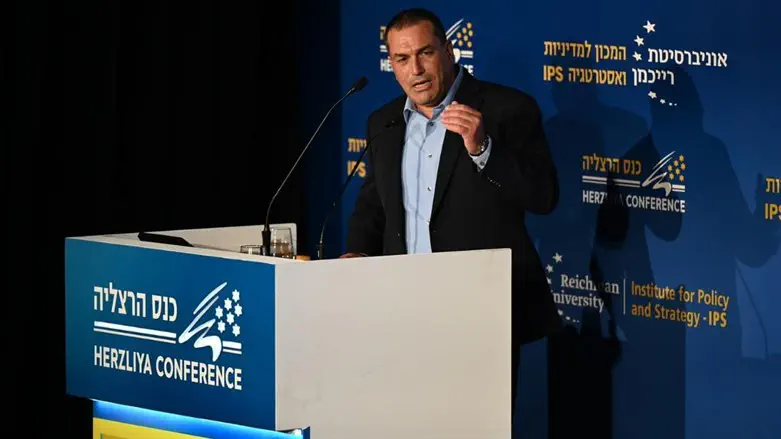 Director General Eyal Zamir
Ministry of Defense Spokesperson's Office
Israel is on track to become a "powerhouse" in artificial intelligence, a senior Israeli defense official said Monday.
Speaking at the 2023 Herzliya Conference at Reichman University on Monday, Director General of the Israel Ministry of Defense Major General (res.) Eyal Zamir said the ministry's budget for AI will increase dramatically this year.
"Our mission is to transform Israel into an AI powerhouse, similar to Israel's role in cyber. We will significantly increase the Ministry of Defense research and development budget this year to meet our goal."
Zamir also touted the IDF's laser defense technology, dubbed the Iron Beam system.
"The Iron Beam high-power laser system is being developed at an impressive pace, and we will conduct another series of system tests soon. Following the tests, we will gradually begin to deploy the first system in the field to ensure protection against various threats."
"The key to victory in emerging and future battlefields lies in the relationship between military power, the use of technological, advanced and innovative tools, and the ability to continually ensure superiority over our enemies in these fields."