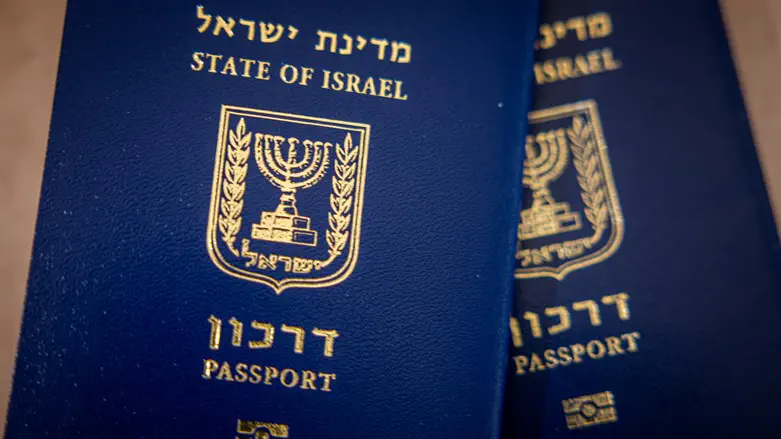 Israeli passports
Nati Shohat/Flash90
A resident of the city of Beitar Illit, south of Jerusalem, was arrested Sunday morning, on suspicion he fraudulently made hundreds of passport appointments at Interior Ministry branches, selling off the appointments to desperate would-be travelers seeking to secure passports.
Since the coronavirus pandemic, Israel's Interior Ministry has struggled to meet demand for passport services, leading to a severe shortage of appointments.
The suspect, a 25-year-old resident of Beitar Illit, is suspected by the police department's special Lahav 443 cyber division of taking advantage of his position as an employee of the Israel Institute for Biological Research in Ness Ziona, using computers at his place of work to make the fake appointments.
A young man, aged 25, a resident of Beitar Illit, was arrested this morning (Sunday) for investigation by the Cyber Unit Lahav 433 and the official responsible for security of the security system (Shin Bet) at the Ministry of Defense. He is suspected of obtaining hundreds of passport appointment slots and selling them illegally.
"According to the suspicion, the company employee used the internet and the computer system at the Biological Institute to secure hundreds of passport appointment slots, and subsequently sold them in exchange for money," a police spokesperson said.
After being taken into police custody, the suspect was transferred for interrogation. He is slated to be brought before the Jerusalem Magistrate's Court for an extension of his arrest.