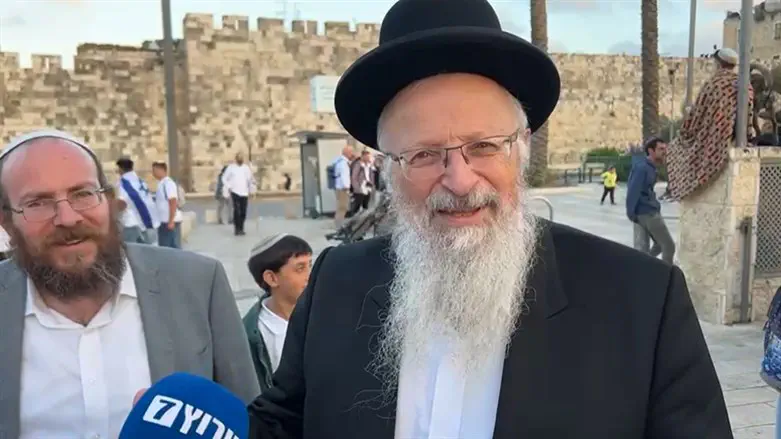 Rabbi Shmuel Eliyahu
Israel National News
The Chief Rabbi of Tzfat, Rabbi Shmuel Eliyahu, spoke to Israel National News at the Flag Dance in Jerusalem on Thursday, and said that he believes that Jerusalem Day should be celebrated for an entire week and not just for one day.
"This is Jerusalem's holiday, we should have celebrated for a week, at least for six days because each day [of the Six Day War] was a more wonderful miracle than the one which preceded it," claimed Rabbi Eliyahu.
The day of the liberation of Jerusalem, he added, was the triumphant crown of the grace done by God. "All that was revealed here in the six days is the enormous love of God for the people of Israel, you just have to open your eyes and see it."
In conclusion, the rabbi commented on the calls made by far-right activists against Arabs during the dance and said, "It's only one or two people, the vast majority come from a place of love and joy."
Hebrew video: