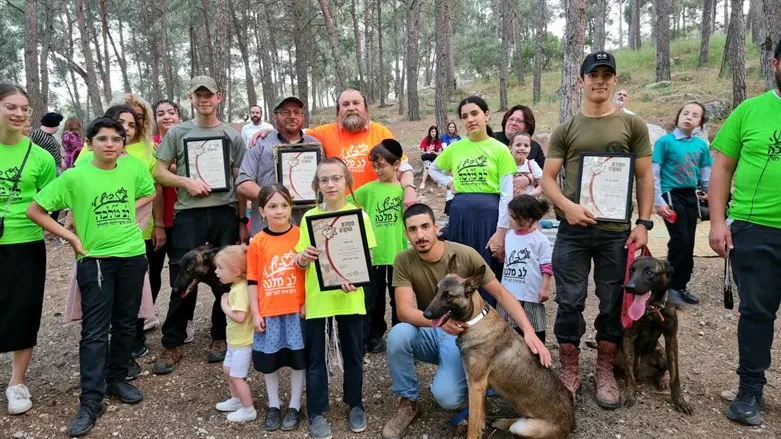 IDU volunteers with children from Lev Malka
Israel Dog Unit Public Relations
Yesterday (Wednesday), volunteers from the Israel Dog Unit (IDU), a nonprofit specializing in training working dogs, held a special dog show for children with cancer, at a special retreat organized by the Lev Malka support organization led by Rabbi Aharon Aberman in the Tzora Forest.
The IDU commented: "We are proud of our volunteers, who go every day to bring joy with love and in doing so they also give the dear parents a chance to rest. We are happy to carry out this sacred task, which also adds happiness to our own lives."
The Lev Malka organization commented: "Many thanks to all the volunteers who made this special day for us. The light and joy you brought to the faces of the sick children gave them more strength to deal with the serious illness that they face every moment and every hour. May you continue to be one of those who give and may all the wishes of your heart come true and may you always be happy. We cherish you and wish this from the bottom of our hearts."