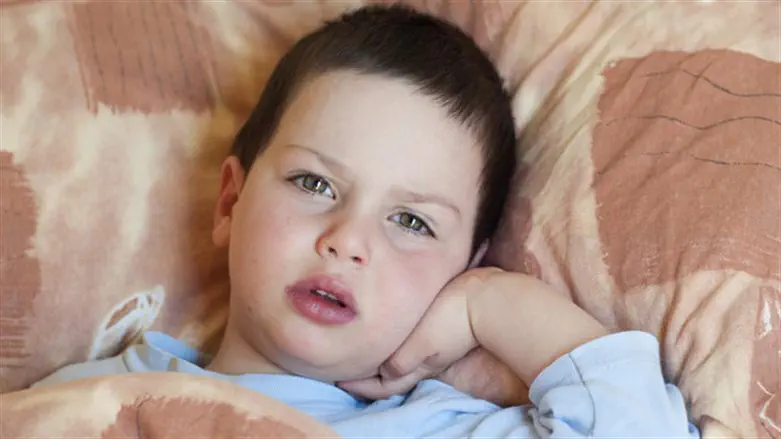 A father's cry for help
ijcf
Dear readers,
Today, we share with you the heartfelt story of Lior Cohen and his son Chaim, who have faced unimaginable challenges since Chaim's birth. Born with the rare and intricate heart condition known as hypoplastic left heart syndrome, Chaim entered this world without a left chamber in his heart, leaving him with slim odds of survival.
Chaim's fight for life began on his very first day, as he required extensive resuscitation due to a shocking episode in his delicate heart. The medical professionals cautioned that his chances of survival were slim, and his journey ahead would be treacherous.
Saving the children of the Cohen family
At just ten days old, Chaim underwent a critical procedure called "Norod" while under anesthesia. Unfortunately, complications with his eating and activity levels forced him to be readmitted to the hospital at the tender age of four months. From that point forward, Chaim's life became an ongoing battle.
During his six-month milestone, Chaim underwent a second procedure named "Gland," which brought its own set of harrowing experiences. A frightening incident unfolded as he was being transported to the operating room, when he suddenly stopped breathing, requiring immediate resuscitation. Additionally, complications arose in his leg artery due to transfusions, resulting in severe swelling.
In a race against time, doctors were compelled to perform surgery to restore circulation in his leg, leaving the incision open for two weeks. Miraculously, Chaim's swelling got out, allowing him to recover and undergo a successful heart surgery merely days later. However, the joy of his recovery was short-lived as he suffered a sudden and severe setback.
Witnessing Chaim's pain and struggles was an excruciating ordeal for his family. An unforeseen stroke left him paralyzed and unable to move his right hand or hear his cries. For nearly three years, their lives revolved around alternating between brief moments at home and frequent hospitalizations, all in hopes of witnessing any semblance of progress.
Unfortunately, Chaim's health took another downturn, leading his family to Sheba Hospital, where doctors diagnosed him with severe heart failure. Despite attempts with new medications, it became clear that Chaim's only chance at survival would be a heart transplant. Advised to seek treatment abroad, they consulted respected spiritual leaders who advised them to pursue the transplant within Israel.
Through the generosity of an organ donor, Chaim received a life-saving heart transplant in Israel and embarked on a slow and steady recovery. Every day he remains with his family is a cherished gift, but his journey toward full health is far from over. Ongoing treatments, check-ups, and hospital visits demand unwavering dedication, adding complexity to the already challenging lives of this family of seven children.
Lior, Chaim's devoted father, works tirelessly as an educator and lecturer, striving to provide for his family amidst the overwhelming financial strain. Past debts accumulated during their arduous journey continue to burden their everyday lives, hindering their ability to meet the needs of their children and maintain financial stability.
Saving the children of the Cohen family
As they persevere through this difficult time, they also face the challenge of caring for Chaim's brother, who has been visually impaired since birth, requiring specialized medical attention and prosthetic treatments for his eye.
Today, we turn to you, our dear readers, in the hopes that you can extend a helping hand to Lior and his family. Your support can alleviate the weight of their past debts and provide them with the opportunity to rebuild their lives with renewed hope and determination. Lior is immensely grateful for any help and support