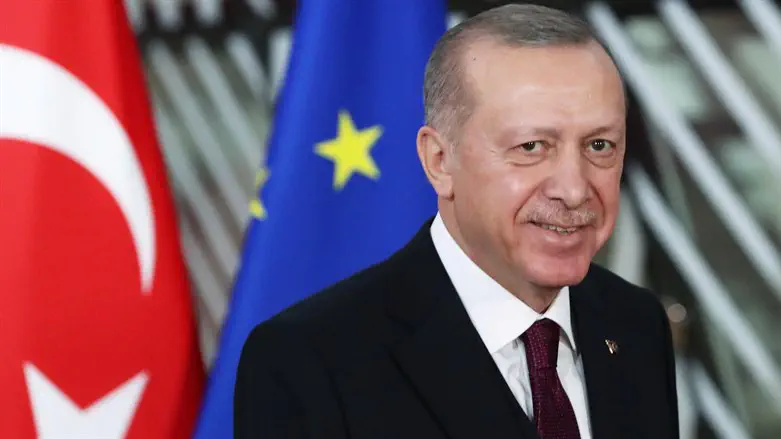 Recep Tayyip Erdogan
Reuters
Turkish President Recep Tayyip Erdogan currently holds a slender lead over challenger Kemal Kılıçdaroğlu, Sunday evening, but could still face a run-off vote with the social-democrat if he fails to secure an absolute majority of the vote.
Currently, Erdogan leads Kılıçdaroğlu by nearly six points, 50.0% to 44.1%, with Sinan Oğan in a distant third place with 5.3%.
Nearly 86% of the vote has been counted thus far, with Erdogan's lead shrinking – and moving perilously close to the 50% mark he must retain in order to avoid a second vote.
Nevertheless, political analyst Cengiz Tomar told Al Jazeera that the results thus far have been disappointing for Kılıçdaroğlu's secularist Republican People's Party.
"The results so far do not align at all with the sociological make-up of the Turkish people, where 35 percent of them are religious, conservative and on the right, and the remaining 65 percent are secular and Kurdish."