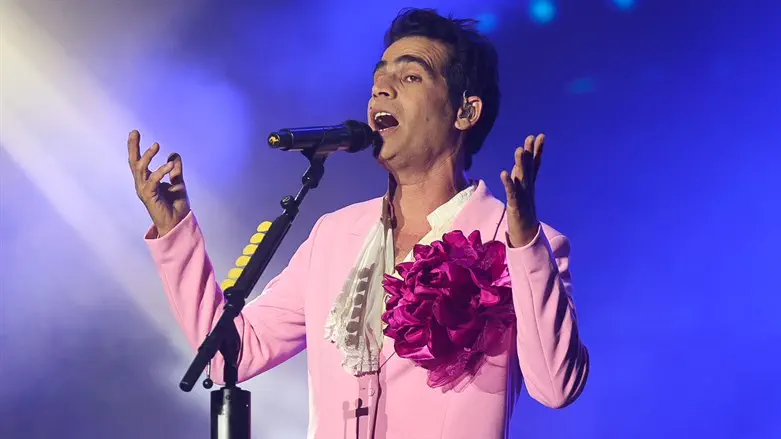 Aviv Geffen
Koko/Flash 90
About 40,000 people on Thursday evening attended a concert by singer Aviv Geffen in Yarkon Park in Tel Aviv, which was held amid the precarious security situation and the threat of rockets from the Gaza Strip.
The production of the concert decided to hold it as planned despite Operation Shield and Arrow, with the approval of the Home Front Command. Instructions which appeared on the screens in the park before the start of the event said, "Dear audience, if an alert is received during the show, you must sit on the ground for 10 minutes. It is important to stay in your seats to avoid injury."
Geffen dedicated a song to the residents of the south and said, "There are some who are at home, or watching over their brothers, or with their parents, so first of all I will do a concert just for you friends in the south. And I'm here today together with you, holding the concert because it sends a very important message, more than any song, that we've chosen life.No one will silence Israel, ever."
Geffen wrote on his Instagram account before the show, "To all the dear residents of the Gaza envelope, I hug and love you. It is important for me to tell all the ticket buyers who cannot come to the show tonight to call the Tel Aviv box office on Sunday and get a refund."
The IDF Spokesperson's Unit said, "[The concert] came up during the assessment of the situation. We took that into account and ultimately decided to hold the event, under guidelines, so as not to disrupt the routine."