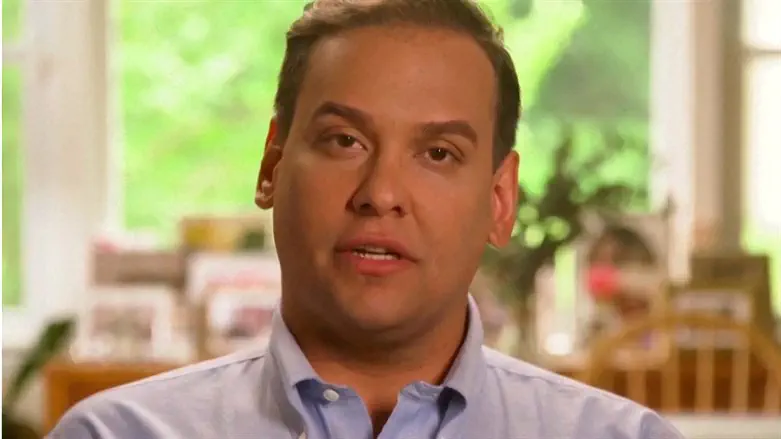 George Santos
Reuters
Embattled US Rep. George Santos, who on Wednesday pleaded not guilty to multiple federal charges, made offensive remarks about Jews in his district during conversations with documentary filmmaker Blake Zeff, including claiming that if "you sit in a room with a lot of Jews, you're f***ed!"
Zeff spent months speaking with Santos for a potential film that never panned out. He said Thursday on Twitter that "my team eventually ditched the project when it was clear he wanted lots of $."
The filmmaker explained, "In our conversations, Santos offered striking remarks on his scandals & a notable 'Jewish' impression."
"Then he assumed a fake Yiddish accent, to say: 'Oh he's such a mensch. He's such a mensch,'" Zeff said.
Audio of the offending remarks was provided to MSNBC's The Beat with Ari Melber by Zeff.
In the clip, Santos is heard laughingly saying: "If you sit in a room with a lot of Jews, you're f***ed. It's funny when the -isms start coming out. Oh, he's such a mensch, he's such a mensch. Then they go onto the next thing, [unintelligible]... It's really bad, but anyway."
On Wednesday, Santos pleaded not guilty to charges he duped donors, stole from his campaign and lied to Congress about being a millionaire, all while cheating to collect unemployment benefits he didn't deserve, The Associated Press reported.
Santos, 34, was released on $500,000 bond following his arraignment, about five hours after turning himself in to face charges of wire fraud, money laundering, theft of public funds and making false statements to Congress.
He surrendered his passport and could face up to 20 years in prison if convicted, noted AP.