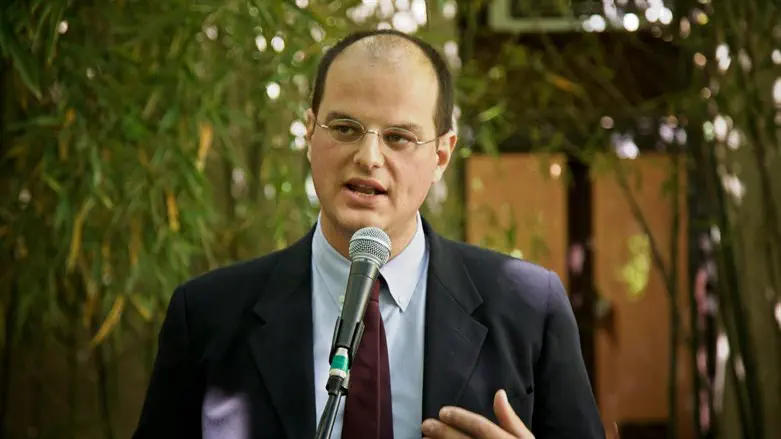 Giulio Meotti
צילום: עצמי
"The ambassadors of the European Union member states present in Qatar are pleased to invite you to a special event to celebrate Europe Day in Qatar". And again: "Every year, on May 9, we celebrate the Schuman declaration. The EU ambassador to Saudi Arabia, Patrick Simonnet, has organized a lunch to celebrate Europe Day in Riyadh". Same invitation in Türkiye.
Qatar, Saudi Arabia and Turkey, three countries that in Freedom House reports range from dictatorship to autocracy. None of them, to varying degrees, has a free press, respects civil and religious rights. None of them comes close, not even remotely, to Israeli pluralist democracy, where unlike Saudi Arabia which forbids Jews and Christians from entering Mecca, Jerusalem has made itself the capital of the three faiths.
The EU was unashamed to cancel the May 9 event in Tel Aviv this year, due to the presence of Minister Itamar Ben Gvir in the Israeli delegation. The EU did not hesitate to cancel the event in Israel, but it did not even remotely think of eliminating the festivities in Qatar (where "apostates" are liable to the death penalty according to the "constitution") or in Saudi Arabia, which holds the world record for executions per capita.
In the same hours in which it canceled the evening in Tel Aviv, the EU celebrated the "freedom of the press" in Jordan. Oh, really?
Europe does not have the right to apply a double standard to Israel. We've seen it before on goods from Judea and Samaria: punitive treatment for Israeli companies, nothing done about goods from Turkish-occupied Cyprus or Moroccan-held Western Sahara.
Given the history of European Jewry filled with ghosts, gas chambers and shadows, Brussels would be wise to be more cautious in pointing out the Jewish State to public ridicule. But I fear that European decadence has reached the point where it likes to boycott Jews and join forces with Islam.
Giulio Meotti is an Italian journalist with Il Foglio and writes a twice-weekly column for Arutz Sheva. He is the author, in English, of the book "A New Shoah", that researched the personal stories of Israel's terror victims, published by Encounter and of "J'Accuse: the Vatican Against Israel" published by Mantua Books, in addition to books in Italian. His writing has appeared in publications, such as the Wall Street Journal, Gatestone, Frontpage and Commentary.