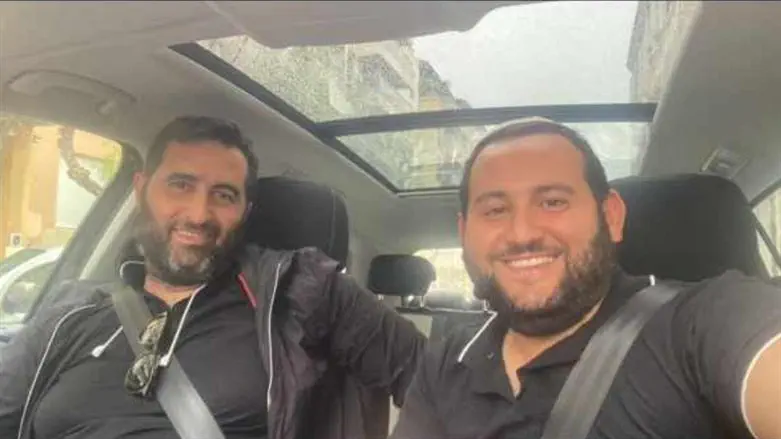 Aviel and Binyamin Hadad
צילום: חופשי
The two Jewish men shot and killed in a terrorist attack near a Tunisian synagogue Tuesday night have been identified as Aviel and Ben Hadad.
The cousins were killed when a terrorist opened fire outside the El Ghriba Synagogue on the island of Djerba, Tunisia. A third victim, identified as a security guard, was also killed. Ten others were wounded.
The terrorist opened fire during the traditional event commemorating Lag BaOmer, attended by thousands of local Jews and Israelis.
Aviel and Ben Hadad were in the parking lot at the time of the shooting. One of them held Israeli citizenship, and the other had foreign citizenship, most likely from France.
According to a report by AP, the terrorist was killed by security personnel who sought to prevent him from entering the synagogue.
Following the shooting, hundreds of worshippers who were inside the synagogue were locked inside the building. Only a few hours later, security forces began evacuating the worshippers from the premises.