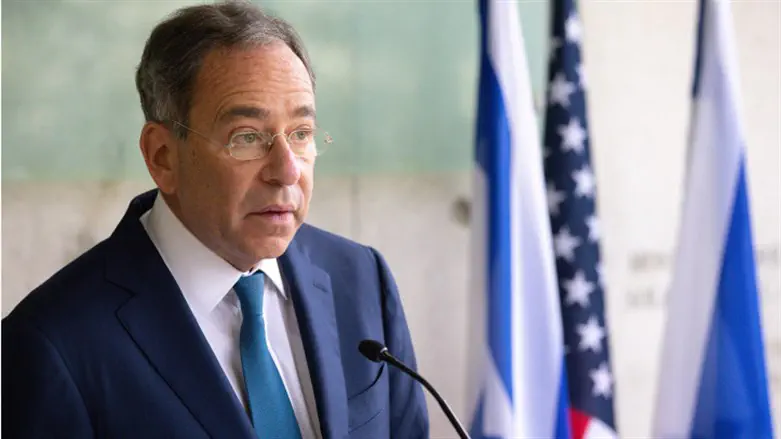 US Ambassador to Israel Thomas Richard Nides
Olivier Fitoussi/Flash90
The US Ambassador to Israel Thomas Nides has decided to resign from his position this summer.
During a work visit to Washington last week, Nides informed Secretary of State Antony Blinken and National Security Advisor Andrew Sullivan of his plans to end his term as ambassador. A few hours before the Gaza operation, Nides informed senior officials in Netanyahu's office of his decision. His deputy, Stephanie Hallett, will serve as interim.
An embassy spokesperson confirmed to Israel National News that Nides will be leaving his post this summer.
"Yes, it's true that Ambassador Nides met with his senior staff this morning to inform them of his intent to step down this summer."
"Tom has worked with characteristic energy and skill to further strengthen the special bond between the United States and Israel, and to advance U.S. diplomatic, economic, and security interests," Blinken told Axios. "We will all miss having him represent us in Israel, but I know he is looking forward to some well-deserved time with his family."