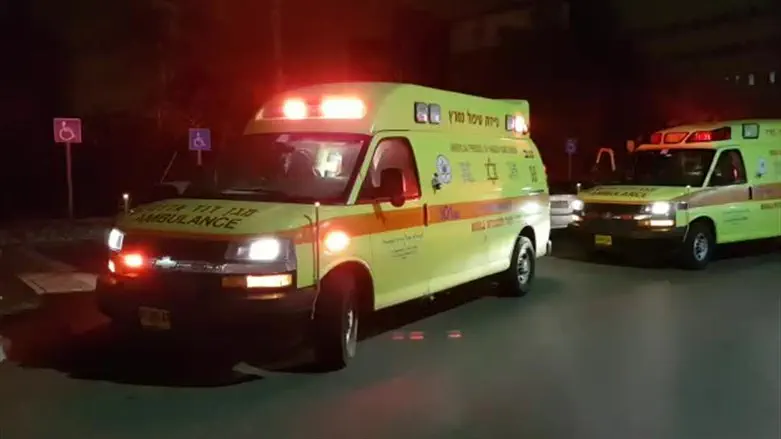 Ambulance
Magen David Adom
Suspected murder in Haifa: A 24-year-old woman was shot dead overnight Sunday, while in a car in a parking lot near her home in the city.
Magen David Adom paramedics who arrived at the scene found her without vital, and had to pronounce her dead.
The police said they have launched an investigation, and began searching for suspects. The background to the incident is unclear.
The report at Magen David Adom headquarters about the incident was received at 1:35 a.m. local time.
A senior MDA medic who arrived at the scene of the murder said, "When we arrived at the scene, we saw a young woman unconscious, not breathing and without a pulse, she had penetrating injuries. We performed medical tests and unfortunately she could not be saved. We had to pronounce her dead."