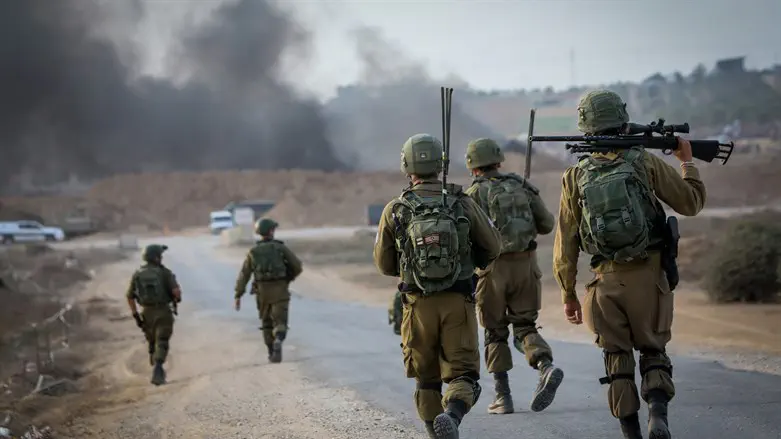 IDF soldiers on Gaza border
Yossi Zamir/Flash90
43% of Israelis support launching a military operation in Gaza to bring long-term calm to the residents in southern Israel, a Kan News poll conducted by the Kantar Institute found.
According to the data, 34% of the public opposes a military operation against terrorist targets in the Gaza Strip.
42% of those asked said that the previous government functioned better against terrorism from Gaza, while 23% are satisfied with how the current government functions.
The respondents were also asked to rate the government's overall performance in matters of defense.
71% answered that the government was not functioning well, only 23% answered that it was performing well, and the rest said they did not know. Among those who voted for parties in the coalition, 56% believe that the government is not handling security issues adequately.