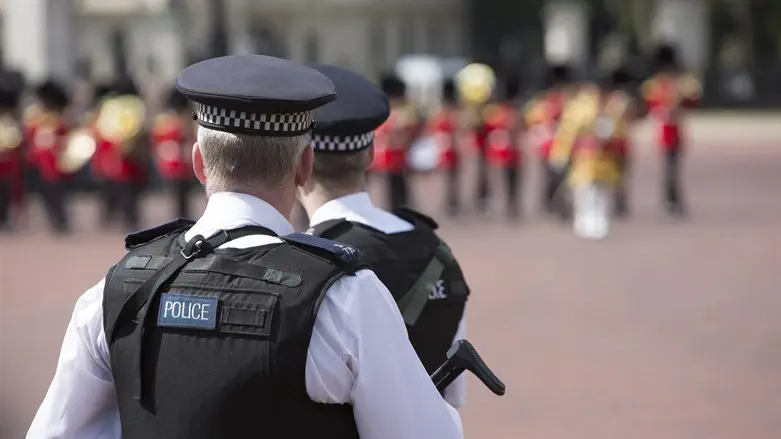 Heavily armed police officers on Guard near Buckingham Palace, London
iStock
Police in London on Tuesday arrested a man allegedly armed with a knife and accused of throwing suspected shotgun cartridges into the grounds of Buckingham Palace, AFP reported.
The arrest, which took place at about 7:00 p.m. local time, comes just days before King Charles III's coronation, which will be attended by global royalty and world leaders amid a massive security operation.
The Metropolitan Police said officers also conducted a controlled explosion on a suspicious bag the man was carrying "as a precaution".
It later added that it was not treating the matter as terrorism-related at this time.
The man has been arrested on suspicion of possession of an offensive weapon after he was searched and a knife was found, the London force said in an update some three hours after the incident.
"Officers worked immediately to detain the man and he has been taken into police custody," Met Police chief superintendent Joseph McDonald said in a statement quoted by AFP.
"There have been no reports of any shots fired, or any injuries to officers or members of the public. Officers remain at the scene and further inquiries are ongoing."
Neither King Charles, 74, or his wife Queen Consort Camilla, 75, were at the palace at the time of the incident, according to AFP.
Buckingham Palace officials declined to comment.