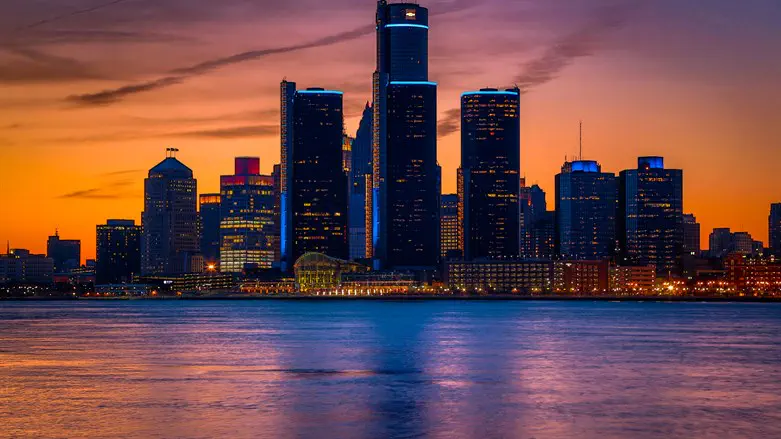 Detroit
iStock
Police in Detroit suburb Royal Oak are searching for the person behind antisemitic graffiti on a synagogue featuring a swastika, Click On Detroit reported.
But they pointed out that the vandalism was only the latest in a rash of Nazi symbols found in the community recently.
According to law enforcement, on Friday at 4 p.m. police were called after graffiti was found on The Woodward Avenue Shul community center. The graffiti included a swastika on the east wall of the building.
Jewish Community Relations Council officials told the news outlet that they have received reports of swastikas spray painted in multiple locations in the area.
"Our entire community – Jewish and non-Jewish – must condemn these actions of hatred and intolerance," Jewish Community Relations Council executive director Rabbi Asher Lopatin said.
The community center's security camera's captured footage of the suspected vandal, according to the Detroit Jewish News. Police are investigating.
"Obviously, it's concerning and we're going to increase our security measures as much as possible," The Woodward Avenue Shul's Rabbi Mendel Polter told the news outlet.
"These are terrible acts that need to be dealt with in its appropriate manner," he said. "But we as the Jewish people do not want to define ourselves by what others are attempting to define us with. We have a lot to offer, a lot of goodness, kindness and morality, and we're going to continue doing that, thriving and growing."
Above the swastika, the word "AZOV" was spray painted in capital letters. Polter said that he was unsure of the meaning of the word but upon Googling it, he found the Azov Brigade, which is a paramilitary wing of the Ukrainian far-right Azov movement.
The word is also similar to the Hebrew word "azab" which means "to leave," he added.
The vandalism was condemned by local Rep. Haley Stevens (D-MI).
"Targeted hate and antisemitism have no place in Michigan's 11th District & will not be tolerated. I am devastated to learn of the graffiti at the Woodward Ave Shul," she tweeted. "To our Jewish community: you are loved, you are supported, and we will root out hate wherever it may rear its head."
The Jewish Community Relations Council said that it has contacted the FBI over the antisemitic vandalism taking place in Metro Detroit which it termed "disturbing and disheartening."