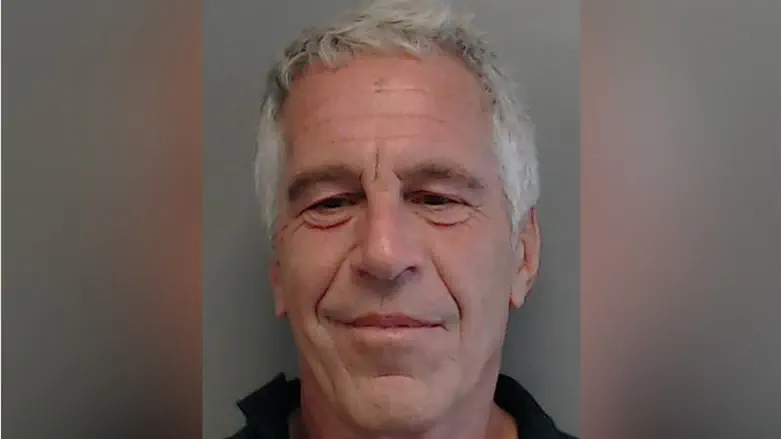 Jeffrey Epstein
REUTERS
The pioneering linguist and anti-Israel left-wing activist Noam Chomsky, the longtime Bard College president Leon Botstein, the filmmaker Woody Allen, and a former Israeli prime minister are among the Jewish names listed in a newly uncovered private calendar for the disgraced financier and child sexual abuser Jeffrey Epstein.
Some of the names had previously been linked to Epstein, a hugely influential Jewish donor who used his largesse to obscure what investigators uncovered years ago as an elaborate underage sex trafficking ring. Epstein met with thousands of people over his career and the presence of their names does not itself indicate any evidence of misdeeds.
But the scheduling documents revealed by the Wall Street Journal indicate that some figures already known to be in his orbit had more frequent meetings with him than initially revealed in Epstein's "black book" of personal contacts, or in his flight logs. They also reveal that some figures who weren't previously known to have ties to Epstein did in fact meet regularly with him.
Epstein's death in prison in 2019 was ruled a suicide but took place under mysterious circumstances that have led some to question the suicide determination. At the time, he was awaiting trial on sex trafficking charges following a Miami Herald investigation that uncovered his network of sexual abuse and high-profile connections.
The scheduled meetings revealed in the Journal's report all occurred years after Epstein's initial arrest for sex crimes in 2008. Among the more notable appointments in the calendar: a 2015 meeting with Chomsky, a longtime critic of Israel, and former Israeli prime minister Ehud Barak, whose relationship with Epstein has received much scrutiny over the years.
Epstein had arranged the meeting for Chomsky and Barak to discuss "Israel's policies with regard to Palestinian issues and the international arena," Chomsky told the Journal.
Chomsky further said of Epstein, "I knew him and we met occasionally." The two men had planned several meetings between 2015 and 2016, including a dinner between them, Woody Allen and Allen's stepdaughter-turned-wife Soon-Yi Previn; and another meeting with a former Harvard University president.
Epstein's calendar features other meetings with Barak, such as one that also included an executive at the consulting firm of former Secretary of State Henry Kissinger. According to previous reporting, Barak visited Epstein's private island multiple times, and prominent former Epstein victim Virginia Giuffre alleged in court that Epstein had forced her to have sex with the former prime minister, as well as with prominent pro-Israel attorney Alan Dershowitz. Barak and Dershowitz have previously denied the allegations, which became an issue in Israeli politics in 2019.
Botstein, meanwhile, had scheduled dozens of meetings with Epstein to discuss the financier supporting various Bard programs. While Epstein did donate to Bard on occasion, Botstein described their relationship to the Wall Street Journal as "sadism on his part" because Epstein was frequently "dangling philanthropic support" he would not commit to.
Chomsky's own connections to Epstein had not been previously reported. Botstein has told the press in the past about Epstein's donations to Bard, but the extent of the two men's personal relationship had not been previously disclosed. Allen's own relationship with Epstein has been previously reported as well.
Both Chomsky and Botstein defended their decision to continue meeting with Epstein after his first sex trafficking convictions, with Chomsky saying that Epstein's prison time indicated a "clean slate" and Botstein invoking Bard's history of supporting prison rehabilitation programs.
Epstein also had more than a dozen meetings with Ariane de Rothschild, the chief executive of the Rothschild Group of Swiss Jewish bankers, who had married into the family and was the firm's chair at the time. De Rothschild herself is not Jewish, but the family has been a prime target of antisemitic conspiracy theories for decades.
De Rothschild and Epstein had extensive financial and professional entanglements, the Journal reported, building off of previous reporting about their relationship that the Rothschild firm had denied. At one point Epstein had reportedly asked her to help him find a new female assistant, to which she replied, "I'll ask around." They also reportedly brokered multimillion dollar contracts between their two firms, and Epstein also connected her to Kathryn Ruemmler, a former Obama White House counsel who then worked for Goldman Sachs.
The firm now acknowledges that its earlier denial of a relationship between Epstein and de Rothschild was inaccurate.