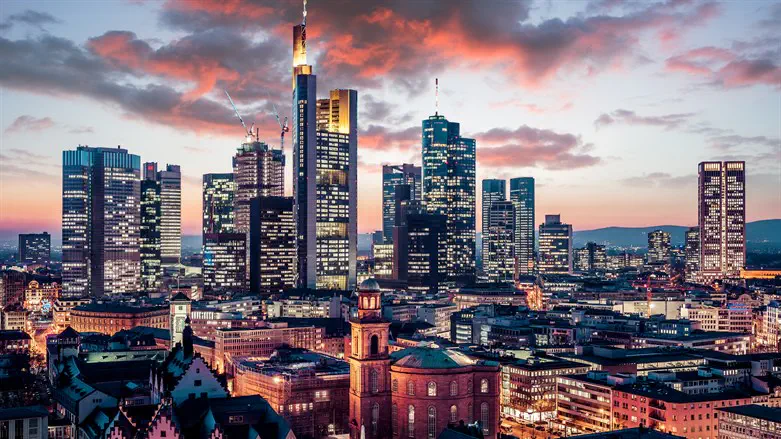 Frankfurt
iStock
Germany has boosted the annual subsidy to Germany's Jewish umbrella organization by 70%, in a move intended to shore up security and support a new center for Jewish intellectual life inspired by one closed by the Nazis.
The Central Council of Jews in Germany, which distributes government funds to Jewish communities and institutions, will get 22 million Euros (about $24 million) from Germany starting next year, up from 13 million Euros this year.
Most of the increase — 16 million Euros — will benefit the operation of the Jewish Academy in Frankfurt, according to Central Council President Josef Schuster. The new institution — envisioned as an inheritor of the Jewish House of Free Study, or Lehrhaus, founded in 1920 by Jewish philosopher Franz Rosenzweig — has been in the works for more than a decade and is scheduled to open in 2024.
Once open, the academy will "formulate Jewish perspectives on debates in society at large" and within Jewish contexts, Schuster said on Monday during a ceremony in Berlin to celebrate his group's agreement with the government. "It will thus make an important contribution to anchoring Jewish thinking and Jewish values in our society."
The German government and the Central Council first entered into a contract back in 2002, putting the Jewish organization for the first time on par in terms of funding with the Catholic and Protestant churches. (The state does not have a contract with Muslims in Germany, who have more than one umbrella organization.)
"Protecting and supporting Jewish life is an important part of our responsibility today," Germany's Interior Minister Nancy Faeser said during Monday's signing ceremony, adding that the increased funds would "strengthen the educational and commemorative work, as well as the security of Jewish communities."
The council is also creating a nationwide training program for security personnel at Jewish institutions, in cooperation with the Chamber of Industry and Commerce; and is dedicating funds to projects dealing with antisemitism in schools, including training for textbook authors and the assessment of textbook manuscripts for antisemitic content.
The first government contract, signed in November 2002 with then-Chancellor Gerhard Schroeder, cemented the legal relationship between the German government and the Central Council for the first time since World War II.
Germany was already subsidizing the Jewish umbrella group but tripled its commitment at the time to nearly $3 million to help meet the needs of a Jewish population that had surged after 1990 with the arrival of emigres from the former Soviet Union.
Before Hitler came to power in 1933, there were about 500,000 Jews in Germany. After World War II, when most Holocaust survivors left Europe for the USA or Israel, there were some 25,000 Jews in former West Germany, most of them survivors from Eastern Europe. Today, there are about 90,000 members of Jewish communities in Germany, and as many as 100,000 more who are unaffiliated. The vast majority have roots in the former Soviet Union.